Good afternoon dear readers…enjoy. – The Apprentice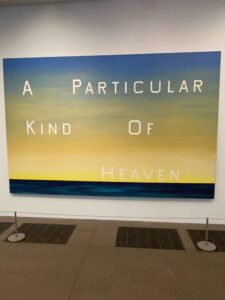 Murder & the Rock Star 
by Loulou Harrington


(464 Reviews)
Genre: Mystery
FREE for a limited time
It's Saturday night and tearoom owner Jesse Camden is finally having her first real date with the hunky sheriff Joe Tyler — and it's going great until a drunk blonde stirs up a fight on the dance floor that then continues into the parking lot and forces Joe into his role as sheriff.
Early the next morning one of the combatants is found dead in a local B&B, and Jesse is drawn into the mystery when the drunk blonde turns out to be young rock star and hometown darling Chrissy Blaze, who has close ties to half the Garden Club, including Jesse's mother Sophia.
Soon, the investigation is awash with suspects, all with a reason to want the victim dead. Unfortunately, Chrissy quickly becomes suspect number one. And as old secrets and new rumors begin to swirl, Jesse struggles to separate fact from fiction, friend from foe, and victim from predator in a murder steeped in deception.
Click here to get this book for FREE
° ° ° ° ° ° ° ° ° ° ° ° ° °
Survey Ship
by Andrew Beery


(191 Reviews)
Genre: Science Fiction
FREE for a limited time
Earth is a frozen wasteland… The victim of a war we hadn't realized we were fighting.
Opportunities there are few and far between… that is unless you're willing to put on a uniform. For ace-pilot Deborah Allen Riker (a.k.a "Admiral Dare"), life had never been easy. She's defended Earth against countless enemies, both alien and human alike.
Now a civilian and academic living on the fringes of civilized space, she has committed herself to a life of solitude and studying a race of long-dead aliens. Everything was great… until she finds herself dragged into a new conflict. A conflict she never saw coming.
One of the great Arks built to carry the last vestiges of humanity into the deepest reaches of space goes missing. And she's just the gal to find it.
Click here to get this book for FREE
° ° ° ° ° ° ° ° ° ° ° ° ° °
The Secret Life of a Debutante 
by Bianca Blythe


(103 Reviews)
Genre: Romance
FREE for a limited time
When scandal strikes her family, this debutante must act quickly!
Eloisa Holt is not the type of woman to wander London on her own. In fact, she's not even the type of woman to consider such a thing. After all, her governesses hailed her as a paragon of everything proper. But when a nude painting of her mother scandalizes the ton, Eloisa must stop more paintings from being displayed. This debutante is desperate.
Lord Cornelius Chichester knows the first rule of being a best friend:
Don't fall in love with your best friend's sister.
Unfortunately, that rule becomes difficult to follow when he discovers Eloisa by herself at an indecent hour. Still, perhaps helping his best friend's younger sister is honorable. He may have promised his friend long ago he would never marry one of his sisters, but Cornelius never promised he would not be of assistance.
Click here to get this book for FREE
° ° ° ° ° ° ° ° ° ° ° ° ° °
The Maya Civilization
by Enthralling History


(72 Reviews)
Genre: History | Foreign Languages
FREE for a limited time
Are the Mayans still around?
What is the importance of Chichen Itza's discovery?
How did this mighty civilization fall?
If you want answers to these intriguing questions, then keep reading…
The Mayans created an amazing society, full of surprises that keep us guessing how these people came to be and why – exactly – their civilization fell. Theories abound, archeologic discoveries both perplex and inspire us, but one thing remains: their story reads much more like our recent past than you'd ever imagined!
This book takes readers on a journey that few have taken, deep into the Mayans' lineage, customs, politics, and daily life. Join us as we delve deep into the Maya story, uncovering stories, facts, and theories about this important – yet perplexing – society.
You'll learn some fun facts – but will also be challenged with archaeologically-puzzling discoveries and learn of one man who escaped death-by-politics. (Exile wasn't good enough for some Mayan leaders; they meant to exterminate those who opposed them!)
Click here to get this book for FREE
° ° ° ° ° ° ° ° ° ° ° ° ° °
Microgreens: The Insiders Secrets To Growing Gourmet Greens & Building A Wildly Successful Microgreen Business
by Clive Woods, Donny Greens


(241 Reviews)
Genre: Crafts, Hobbies & Home
FREE for a limited time
What the world's best Microgreen growers know, that you don't…
Deep down, do you feel that you aren't getting enough nutrients in your diet?
Fortunately, Microgreens are like fully-grown vegetables, but on steroids! Studies have shown they can contain up to 40x more nutrients compared to their fully-grown counterparts.
They're also extremely fun and rewarding to grow, growing them can be an entire hobby in itself. Have no idea where to even begin? Microgreens have the potential to be the next world health craze, and you can take advantage while they're still relatively unknown – no matter where in the world you live.
Not only that, you'll be able to cash in on the craze, using the business start-up advice and top tips from Donny Greens, the founder of an $8,000 per month Microgreen business in New York.
No matter where in the world you live, or even if you've never set one foot in a garden before, microgreen growing offers a very simple tactic to improve your health, and furthermore, a wildly profitable business opportunity that's good for our fragile planet.
Click here to get this book for FREE
° ° ° ° ° ° ° ° ° ° ° ° ° °