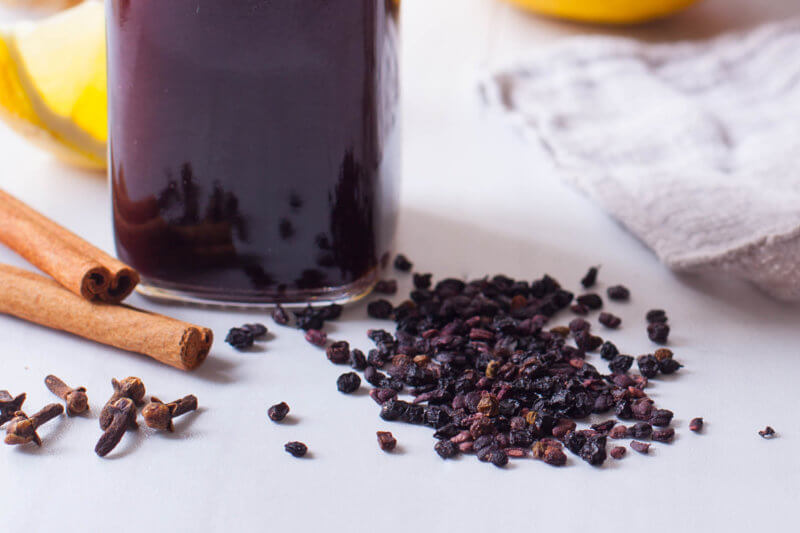 Most of my recipes are for dinner or dessert, but this flu season has proven to be the worst I have ever experienced. I came across this delicious recipe for elderberry syrup on Eating Richly, that is an immunity boosting home remedy.
Ingredients:
4 Slices Ginger
1/2 of a Lemon
2 Sticks Cinnamon
6 Whole Cloves
1 Cup Dried Elderberry
4 Cups Filtered Water.
Directions:
Put dried elderberries, cinnamon sticks, fresh ginger, whole cloves and half a lemon in the Instant Pot.
Add 4 cups filtered or bottled water.
Close the Instant Pot with the valve in the "SEALING" position, then cook on manual pressure for 10 minutes.
Do a quick pressure release, remove the lid, and set to "SAUTE"
Let it boil for about 10 minutes until the liquid is reduced by half.
Pour through a strainer, mashing on the berries with a spatula until all the liquid is released.
Let cool to 115 degrees F or less (to keep from overheating the honey) and stir in 1 cup of raw honey.
Keep in a jar or bottle in the fridge.
DOSAGE: Below are the instructions for dosage. Consult your physician of course!
CHILDREN AGES 2-12
1 teaspoon a day during cold and flu season
1 teaspoon every 3 hours when sick
AGE 13-ADULT
2 teaspoons a day during cold and flu season
1 tablespoon every 3 hours when sick