I am pretty excited about today. Grandma is taking the kids and hubby and I are packing for the camping trip. It is the beginning of a very fun and relaxing family vacation. Camping is hard work to set up, but after that's done it's all about the fun. Riding bikes, playing silly games, and nature. It always seems like a great time to stop and get to know everyone in the family again. Okay….it's also about the S'mores as well.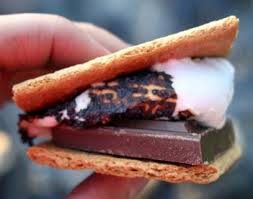 The Forgotten Ones (The Danaan Trilogy)
Laura Howard


(83 Reviews)
Genre: Fantasy | Children's Fiction | World Literature | Teens
FREE for a limited time
Allison O'Malley's plan is to go to grad school so she can get a good job and take care of her schizophrenic mother. She has carefully closed herself off from everything else, including a relationship with Ethan, who she's been in love with for as long as she can remember.
What is definitely not part of the plan is the return of her long-lost father, who claims he can bring Allison's mother back from the dark place her mind has gone. Allison doesn't trust her father, so why would she believe his stories about a long forgotten Irish people, the Tuatha de Danaan? But truths have a way of revealing themselves. Secrets will eventually surface. And Allison must learn to set aside her plan and work with her father if there is even a small chance it could restore her mother's sanity.
Click here to get this book for FREE
(also available from Amazon. CO.UK  DE  FR  IT  ES  CA )
° ° ° ° ° ° ° ° ° ° ° ° ° °
The Seasons Series; Five Books for the Price of Three
Denise Domning


(150 Reviews)
Genre: Historical Fiction | Romance
FREE for a limited time
Denise Domning's Best Selling Medieval Series in a box set.Includes:
Winter's Heat, winner of Romantic Time's Best First Historical 1994
Summer's Storm
Spring's Fury
Autumn's Flame
A Love for All Seasons
Click here to get this book for FREE
(also available from Amazon. CO.UK  DE  FR  IT  ES  CA )
° ° ° ° ° ° ° ° ° ° ° ° ° °
Bringing Down Sam (Temptation In The City)
Leslie Kelly

(60 Reviews)
Genre: Romance
FREE for a limited time
High school teacher Eve Barret has a secret, she was once a child modeling superstar. She's left that life far behind, and has no intention of returning to it. At least not until her best friends talk her into a crazy scheme to "bring down" Public Enemy Number 1: Sam Kenneman.
Sam Kenneman has every woman in the country up in arms about his new bestseller, 101 Ways To Avoid Commitment. The book's supposed to be a joke, but women aren't getting it. Now he just wants the frenzy to die down so life can go back to normal.
Her goal? Teach him a lesson.
His goal? Don't fall for the sexy blonde.
The problem? They can't resist each other!
Click here to get this book for FREE
(also available from Amazon. CO.UK  DE  FR  IT  ES  CA )
° ° ° ° ° ° ° ° ° ° ° ° ° °
Dark Season: The Complete First Series (All 8 books)
Amy Cross


(54 Reviews)
Genre: Horror | Fantasy
FREE for a limited time
For the first time, the entire first series of Dark Season books is available in one volume. Total word count is over 180,000 words, approximately 700 to 800 pages of a printed book.
When Sophie Hart is rescued from a mugging by a mysterious, silent vampire, she discovers that she is part of a dark prophecy. Patrick is the last vampire on Earth, having killed the rest of his species at the end of a bloody war, and he has plans for Sophie. But will she survive?
This volume collects the first 8 Dark Season books, covering the entire first series. Along the way, Sophie encounters not only a vampire but also werewolves, ghosts, evil maids with sharp teeth, crazed psychiatrists and dream-sucking Tenderlings. She travels to Gothos, the ancestral home of the vampires. She discovers a secret hidden inside the body of an old woman, and later she finds another dark secret hidden inside her own body.
This volume contains all 8 books in the first series
Book 1: The Last Vampire
Book 2: Sentinel
Book 3: Army of Wolves
Book 4: The Civil Dead
Book 5: The Life, Death, Life, Life and Death of Martin Keller
Book 6: Gothos
Book 7: Testament
Book 8: Dead End
Please note: This book contains violence, swearing and sexual scenes. Also, the end of the whole book finishes on something of a cliffhanger, which is resolved in Dark Season: The Complete Second Series.
Click here to get this book for FREE
° ° ° ° ° ° ° ° ° ° ° ° ° °
Chronicles of a Full-Time Father
James Ninness


(17 Reviews)
Genre: Parenting & Relationships
FREE for a limited time
Everybody knows that it is normal for toddlers to take off their clothes at every opportunity. Nobody is surprised when their children lurk through the house in the night, staring at their sleeping parents. Relieving themselves like dogs, attacking their parents with yogurt, and painting pieces if furniture is totally normal, right? Right? Maybe. Maybe not.
Up until a year ago I had no idea. When I became a full-time dad I had far simpler expectations for wrangling toddlers. Collected herein are reflections, musings, and tales of my first year as a stay-at-home father. This is not a how-to book. I am nowhere near intelligent enough to tell anyone the right or wrong way to parent. This is simply a collection of experiences and thoughts. I hope you enjoy it. Someday my children will hate me.
Click here to get this book for FREE
(also available from Amazon. CO.UK  DE  FR  IT  ES  CA )
° ° ° ° ° ° ° ° ° ° ° ° ° °
Five Grounds
Scott Rempell


(15 Reviews)
Genre: Contemporary Fiction | Women's Fiction | Mystery, Thriller & Suspense
FREE for a limited time
From distant corners of the globe, three strangers risk everything to reach the shores of the United States. In Ethiopia, Tesfaye abandons his post at the Ministry of Defense and attempts to escape the country while a crazed rebel commander hunts him down for reasons he will spend years trying to fully understand. Lin's mother forces her to leave China to protect her from the same fate that led to her father's disappearance. In Mexico, Sofia's health rapidly deteriorates, so she leaves behind her two young children and the memory of a murdered husband.
These three do not realize just how perilous their journeys will be, nor do they know that reaching U.S. soil will just be the beginning. The dire circumstances that cause them to flee their homelands follow them across oceans and deserts. As Tesfaye, Lin, and Sofia confront their pasts, a federal immigration agent seeks to unravel their new lives. In the process, their once divergent paths ultimately draw closer together.
Although Five Grounds is a novel, the story lines are grounded in true historical and contemporary events.
Click here to get this book for FREE
(also available from Amazon. CO.UK  DE  FR  IT  ES  CA )
° ° ° ° ° ° ° ° ° ° ° ° ° °
Sparkle: The Girl's Guide to Living a Deliciously Dazzling, Wildly Effervescent, Kick-Ass Life
Cara Alwill Leyba


(20 Reviews)
Genre: Self-Help
FREE for a limited time
As women, we have become professional self-critics. We've become so convinced by society that we need to attain a level of perfection that just isn't real. Whether it's trying to get skinnier, look younger, get that promotion, please our parents, get fuller lips or rid ourselves of cellulite — we're on a never ending mission to change and it always makes us feel like crap.
Instead, why not focus on all the fabulous qualities we already possess? There is so much to celebrate when we look at all of our accomplishments. In this straight-up girlfriend's guide, lifestylist and wellness coach Cara Alwill Leyba encourages women to discover what makes them sparkle so that they can design the lives they desire and deserve. So raise your glass and toast yourself. You're about to start shimmering, shining, and dazzling every day. Because isn't everything better when it sparkles?
Click here to get this book for FREE
(also available from Amazon. CO.UK  DE  FR  IT  ES  CA )
° ° ° ° ° ° ° ° ° ° ° ° ° °