Just so you know. Today is Friday. We are already waaay into our day, so no complaining. I don't wanna hear any negative talk. There is a camel for Wednesday, so who do we have for Friday? Ohhhh, I know who…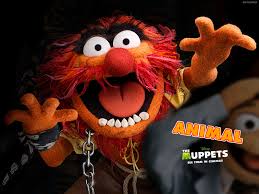 Fomorian Earth: Star Borne: 1
Lars Bergen


(8 Reviews)
Genre: Mythology & Folk Tales | Science Fiction | Fantasy
FREE for a limited time
Past meets future in this tale of giants, dwarves, starships, and medieval warriors.
A starship crashes in the land of giants and pits a space-faring race of humanoids against a barbarian race of warrior giants.
The Fomorian giants watch in awe as a celestial object streaks across the sky on the eve of Samhain, the bloodiest pagan festival of the year. Druids proclaim that it's the prophesied Destroyer, and that the end of the world is near.
Fomorian mission: seek and destroy whatever fell to Earth. Starship mission: stay alive.
One giant has his eye on the blonde-haired Brigit, whose fiancé awaits her in a nearby star system, and the giants attempt to barter for her. Refusing their "generous offer" could put the starship crew at even greater risk. Brigit's actions at the barter table stun the giants, who've never encountered a woman so brazenly bold.
Five humanoid races are plunged into a battle for supremacy — giant Fomorians, Humans, Bigfoots, extraterrestrial Tirnogians, and Fenn dwarves — as a child of prophecy lives hidden in the shadows, waiting to fulfill his destiny.
Click here to get this book for FREE
° ° ° ° ° ° ° ° ° ° ° ° ° °
Murder on the Hill (Cozy Murder Mystery) (Harley Hill Mysteries Book 1)
Kennedy Chase

(105 Reviews)
Genre: Mystery, Thriller & Suspense | Romance
FREE for a limited time
Introducing the first Harley Hill womens sleuth murder mystery novel.
Look out London, there's a new investigator in town! Harley Hill is a twenty-five year old woman in need of a new identity. Until now she's been know as many things: Baker, Crazy Cat Lady, Thief, Bandit, The girl dressed like a ninja…
When she's offered an investigative position at the Silvers Finders Agency, she decides it's time to go straight. Her first case is to discover why a mysterious object was left behind at a jewelry store break-in. But when it turns into a murder case, Harley will need all her skills to find the killer and uncover the secret of the artifact.
With the help of her new friends, an inquisitive cat, and two sexy men, Harley faces a race against the clock to catch the murderer. If she fails, it won't just be the job she loses—but her life.
"Set in London's Notting Hill, the Harley Hill Mysteries are a blend of romantic mystery and suspense that promises a fast-paced, entertaining read."
Click here to get this book for FREE
° ° ° ° ° ° ° ° ° ° ° ° ° °
UNTAMED
Robert Hatting


(11 Reviews)
Genre: Westerns | Action & Adventure
FREE for a limited time
The year — 1973 — The Vietnam War rages on, Nixon is still in office and two modern cowboys approach life the 'old fashioned way'.One partner is hiding out – wanted by the government, and the other cowboy works for an unscrupulous rancher. All manners of peril brace these two 'head on' characters. They discover that riding, roping, and shooting their way through life doesn't always work in the modern world. Their women aren't impressed, either.
Click here to get this book for FREE
° ° ° ° ° ° ° ° ° ° ° ° ° °
The Home Place
Mike Addington


(21 Reviews)
Genre: Literary Fiction | Historical Fiction
FREE for a limited time
Matt's harsh words and ways permeated the farm, life made bareable only by his wife, the saintly Cora. The 10 children learned hard work and morals, which they would need when they left the safety of the farm in North Georgia in the 1950s. They would need the love and bonding of family when two of the boys left home and moved to town and ended up with a rough crowd. None rougher than Buel Hollins, who controlled the county through bribes and graft and, if that didn't work, through murder. When the Downey boys and Buel Hollins came together, only tragedy could follow.
Click here to get this book for FREE
° ° ° ° ° ° ° ° ° ° ° ° ° °
Treasure from the Past (Big Honey Dog Mysteries Easter Special Edition) – a mystery adventure for children ages 8 to 12
H.Y. Hanna


(41 Reviews)
Genre: Children's eBooks
FREE for a limited time
Long-lost heirloom. Desperate egg hunt. Serious slobber.
Join Honey the Great Dane and her canine friends in this exciting Easter mystery as they come across a strange, fairy-tale house and its mysterious occupants. Can they decipher the clues in time to find a priceless lost treasure from the Russian Revolution?
(Includes a Historical Facts section at the end)
This short story is part of the Big Honey Dog Mysteries. Kids, young teens and dog lovers of all ages will enjoy this action-packed mystery series filled with suspense and humour! The perfect middle grade read or a book for parents (grandparents!) and children to enjoy together.
* EACH BOOK CAN BE READ AS A STANDALONE MYSTERY
Click here to get this book for FREE
° ° ° ° ° ° ° ° ° ° ° ° ° °