I looked at the calendar today and screamed "OH CRAP". The same thing I screamed on Monday when I jumped on the scale. I figure baby steps is the way to go with me when it comes to getting in shape for Tough Mudder (10 miles/20 obstacle event that confirms I am a glutton for punishment). Last month I gave up alcohol and bacon. I have been a darker more evil version of myself because of it. At the beginning of April, my plan for May had been to completely give up dessert. It sounded like a good plan when it was a month away, but now that the month is up and it starts tomorrow, my plan sucks. I should just stay home on the couch today and eat lots and lots of cake. So much cake that I burn out on it and don't want it for a month. Just for good measure I should throw in some MoonPies. Oh golly those are good.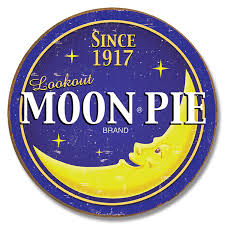 Altered – Revelations of the Evolved
ShawndaCurrie


(25 Reviews)
Genre:
FREE for a limited time
Abandoned by her family, Lacey is sent to a juvenile detention center known as Clear Waters. Her teen years don't look promising until she is befriended by a mysterious stranger named Taylor, a gorgeous guy whose captivating eyes seem to stare into her soul. Convinced she is in danger at Clear Waters, Lacey joins Taylor in a daring escape. As she meets Taylor's group of friends, she discovers that they're more than they seem – they've been sent from the future to head off an evil corporate plot that will lead to a world war unless averted. With Lacey as their only hope to prevent a grim future, Taylor shows Lacey how to tap into her psychic abilities known in his time as evolved humans. Travelling with her new friends, she discovers the magic of love while she grows into the powerful warrior chosen to make the difference to the world!
Click here to get this book for FREE
° ° ° ° ° ° ° ° ° ° ° ° ° °
Reunion: The Making of a Legend
Bobby Sutton


(19 Reviews)
Genre: Horror
FREE for a limited time
The darkness of the bayous and swamps of Southern Louisiana hides an evil that resides deep within the backwoods of the oak lined Atchafalaya Basin surrounding the small Cajun town of Breaux Bridge. Some people are able to escape the darkness in their clouded reality but their subconscious mind often finds ways to manipulate their nightmares into remembering the past and creating the prospect of a horrific future. The Cajun legends and folklore that have instilled fear into generations of children raised on the Bayou often are born from reality.
Randy is a successful man with a great life, but something in his past is tearing him apart. He left his life in the deep south along with his friends, his family and his true love Michelle right after High School. But he had to leave. He thought by leaving he would take the pain and the guilt with him to spare everyone else he cared about. But his nightmares are becoming more intense and the memories of that awful night creep into his mind haunting him as each day creeps closer to his 10 year class reunion.
Click here to get this book for FREE
° ° ° ° ° ° ° ° ° ° ° ° ° °
An Amish Widow's Faith (Amish Romance)
Joseph Hersh


(28 Reviews)
Genre: Religion & Spirituality | Romance
FREE for a limited time
After a long journey, love has finally come to Samantha Lapp's life. But just as quickly as happiness has found her, tragedy strikes. Samantha is left trying to pick up the pieces of her broken life. Will her faith be strong enough to guide her through, and will she ever be able to open her heart up again after what happened?
Click here to get this book for FREE
° ° ° ° ° ° ° ° ° ° ° ° ° °
Gold And Fishes
Donna Carrick


(18 Reviews)
Genre: Literary Fiction | Mystery, Thriller & Suspense
FREE for a limited time
On December 26, 2004 the earth erupted under the waters of the Indian Ocean.
For Canadian aid worker Ayla Harris, her first overseas mission to post-tsunami Indonesia presents the perfect opportunity for escape. A failed romance with a married man and a strained relationship with her twin sister have left her suffering a general sense of 'detachment'. But a late night call on the eve of her departure reminds Ayla the bonds of love can be tenacious. It turns out her wheeler-dealer brother-in-law, Robert Trasque, has gone missing in Thailand. However, it is the injured orphan Mahdi who restores Ayla's soul with a single word: mother. In his child's eyes she discovers the extent of her connection to the world.
From the devastated tourist beaches of Southeast Asia to the graveyard that was Banda Aceh, Ayla sets out on a personal mission – to find her sister's gold-hungry husband and return him to his family.
In the midst of universal tragedy, what is the value of a single life?Can Ayla expose a killer and avoid becoming the next victim as she and her team struggle to bring hope to a region that is drowning in despair?
Click here to get this book for FREE
° ° ° ° ° ° ° ° ° ° ° ° ° °
Box Set: The Ultimate Guide for Do-It-Yourself Projects for the Home
Betty Nordstrem


(21 Reviews)
Genre: Crafts, Hobbies & Home
FREE for a limited time
DIY Projects to do in Every Room in the House
This book contains proven steps and strategies on how to clean and organize the rooms in your home. Whether the room is for everyone to do their own stuff or bond with the rest of the family such as reading or playing board games, it is a must to conduct regular cleaning and organizing. It is time to organize and perform good housekeeping tasks in all the rooms that make your house a home! Learn how to get the most out of all the rooms that bring your family peace and enjoyment.
Click here to get this book for FREE
° ° ° ° ° ° ° ° ° ° ° ° ° °