Everyone should have a partner in crime. The one person that is up for anything and never thinks your ideas are crazy, just genius, or at least says so and does it with you anyways despite her better judgment. I got one of those and she is pretty awesome. She has dressed up like a Star Trek Character with me, gotten electrocuted multiple times and swam through ice water with me (That would be Tough Mudder, we are not just doing that for giggles. We did it for a beer and an orange headband) and she will jog with me through tick and frog infested rocky terrain. I even got her to do Crossfit once. Once was enough for her. That stuff is crazy. And now we will be wrangling bees together. I have been trying to think of a name to call her when I tell you all about our adventures, but no names have seemed to fit just right, although Princess Leia seems to fit today. She kicked butt.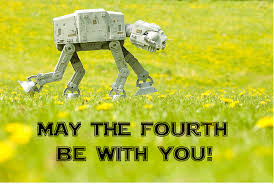 Death of Secrets (Political Thriller)
Bowen Greenwood


(120 Reviews)
Genre: Mystery, Thriller & Suspense
FREE for a limited time
The end of privacy as we know it?
Kathy Kelver nearly trips over a murder victim on her way back to her dorm room late one night. In his last words, the dying man gives her stolen data about a secret project that could blow the lid off a shocking conspiracy. From the halls of Congress to the National Security Agency and beyond, Kathy must run for her life from shadowy forces who want her dead, while trying to build a relationship and hang on to her faith. The secret she's carrying could end the right to privacy forever, if she doesn't survive to warn the world.
Click here to get this book for FREE
° ° ° ° ° ° ° ° ° ° ° ° ° °
Griffith Tavern (Taryn's Camera Book 2)
Rebecca Patrick-Howard

(44 Reviews)
Genre: Horror | Religion & Spirituality
FREE for a limited time
Griffith Tavern has been empty for a long time, but there's something alive within the crumbling walls and it's been waiting for Taryn, and her alone, for nearly 100 years…
As a stagecoach inn in the 19th century, Griffith Tavern saw many things, held many people, and saw numerous tragedies and triumphs. Now it will almost surely be demolished, all in the name of progress. When the Friends of Griffith Tavern, a ragtag group of college students, hire Taryn to come in and do one last painting she assumes it will be a quick, easy job. She's in desperate need of cash flow and the quaint town and lovely hostess of the B&B she's staying in appear to be a perfect balm to her injured spirit.
But something is watching Taryn, and waiting…Something that slithers in the dark and clutches at her, even invading her dreams.
There have never been any ghost stories about the old inn. Indeed, the mistress, Permelia, who ran it for almost fifty years alone was well-respected, liked, and made a positive mark on the town's history. But she wants something from Taryn and she won't let her go until she's made sure Taryn understands.
Still mourning from the death of her husband six years before, and still reeling from the events that nearly cost her her life at Windwood Farm, Taryn struggles to piece together the fragments of the mystery that shroud the old inn and tavern.
It might be too late to save the old building, but is it too late to save Taryn?
**The Taryn's Camera series revolves around 30-year-old Taryn Magill, a mixed media artist who recreates historical, and often rundown, buildings through her paintings. Her real talent, however, is the fact that she can SEE the past through the lens of her beloved camera, Miss Dixie. Together, they work to solve the mysteries of the places they visit-sometimes with the extra help of the dead. This is Book 2 in the series.**
Click here to get this book for FREE
° ° ° ° ° ° ° ° ° ° ° ° ° °
Mosaic
Jacqui Henderson


(22 Reviews)
Genre: Contemporary Fiction | Historical Fiction
FREE for a limited time
"Look Mum, a diary. Who was Lillian Loveday?" Megan asks, holding it out.
"Your great grandmother: my granny. Read it to me."
For a moment, Louise is lost, wistful even. She was very close to Lillian, much closer than to Roberta and she wonders what she will recognise of the person she knew and loved so much.
Roberta Flanders is ill in hospital and wants to spend what time she has left at home, so at the end of the summer term, Louise collects her daughter Megan from school and they drive to the old farmhouse in the country, which has been in the family for generations.
Roberta's life has not been easy and once back at home and in her own bed, ghosts from the past start to reveal their secrets, causing her to question some of her beliefs.
Louise has her own ghosts to deal with. Her marriage is crumbling and she needs to re-evaluate her life. Her relationship with her mother is difficult, but she has a duty to care for her; especially now, at the end of her days. Also, she doesn't want to miss this phase of her daughter's life, for she is growing up all too quickly and soon will no longer be a child.
One evening, Megan discovers a diary. It covers her great grandmother's life from the 1930s to the 1950s and through it, she learns some of the family history and about love and loss in what was a turbulent period of the twentieth century.
As Lillian shares her story, Louise and Megan come to realise just how much the past still affects the present, although as always, Roberta has her own point of view.
Click here to get this book for FREE
° ° ° ° ° ° ° ° ° ° ° ° ° °
Mother's Day Recipes – 30 Easy, Kid Friendly Ways to Show Mom How Much You Love Her
Jean LeGrand


(19 Reviews)
Genre: Children's eBooks | Children's Nonfiction | Cookbooks, Food & Wine
FREE for a limited time
Do Something Special for Mom. Cook her something! Mom's go crazy for gifts that are hand-made with love.
Not only will she like the fact that you took the time and effort to make something special specifically for her, but also, if she usually does the cooking, she'll appreciate time off from her kitchen duties.
With "Mother's Day Recipes", you'll get 30 ways to show your mother how much you love her:
5 Breakfast Recipes (including Fruity Oatmeal Bake and Cheese Quiche)
5 Lunch Recipes (including Cape Cod Chicken Salad and Mandarin Salad with Almonds)
5 Snack/Appetizer Recipes (including Celebration Salsa and Cheesy Green Onion Bread)
5 Dinner Recipes (including Pesto Chicken Pasta and Salmon with Ginger Glaze)
5 Dessert Recipes (including No-Bake Chocolate Hazelnut Truffles and 15-Minute Cheesecake)
5 Cocktail Recipes (including Passion Fruit Mimosas and Frozen Strawberry Margaritas)
With all these recipes, you can cook something special for the special mother in your life every week or two — she deserves special treatment on more than just Mother's Day!
Make one or all of the mothers in your life smile… it all starts with "Mother's Day Recipes"… scroll up and hit the orange "Buy now with 1-Click" button
NOTE: These recipes are all kid friendly (except the cocktails, of course), so even the youngest member of the family can participate in doing something special for Mom and/or grandmother.
Click here to get this book for FREE
° ° ° ° ° ° ° ° ° ° ° ° ° °
Off The Grid Living: The Prepper's Guide To Caring, Feeding & Facilities For Raising Organic Chickens At Home
Dr John Stone


(32 Reviews)
Genre: Business & Money | Crafts, Hobbies & Home
FREE for a limited time
You are what you eat. But, Dr. John Stone, extends that axiom further–you are what you eat, eats. Backyard Pet Chickens A Beginners Guide is a shocking report of what's happened to our food and a comforting solution in how to help control the quality of what we eat by getting into organic chicken production. In an easy, step-by-step process, the reader is given a turn-key experience to starting a backyard chicken coop. Nothing is left out, not even observance of state and local laws—Dr. Stone covers it all—which is what makes this book stand out from all the others: it gives the reader honest, accurate information that can transform their lives while improving the quality of their diet and health.
Here Is A Preview Of What You'll Learn…
Why you should start a backyard chicken coop
How much space you should allocate to your chickens If you should build or buy a chicken coop How to choose the right breeds of chicken for your needs How and what to feed you chickens
How to furnish your coop How to properly care for your chickens in winter, Health and safety precautions you need to take when working with chickens, The best ways to deal with neighbours and city chicken laws Much, much more!
Click here to get this book for FREE
° ° ° ° ° ° ° ° ° ° ° ° ° °