So let me just confirm. It is not okay to dress up like Darth Vader today? We are firm on that?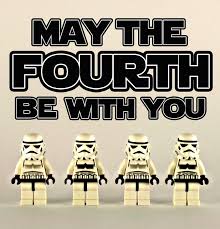 Aster Wood and the Lost Maps of Almara (Book 1)
J. B. Cantwell


(34 Reviews)
Genre: Children's eBooks
FREE for a limited time
Experience the suspense and mystery of the top Young Adult series
Broken. That's what the world is now. The Long Drought is over, but the rain that falls burns like acid on the flesh. Young Aster Wood is weak compared to the other survivors who flock to the cities, the only places where a meal and fresh water can be had. But when he finds a ragged piece of parchment in the hidden corners of his father's childhood home, he is pulled through the cosmos to a place no one on Earth knows exists. Here, the grass grows green. The wolves glow like the full moon. The wizards play with ancient knowledge, delighted with the simple spells that can bring dying plants back to life and make invisible that which they do not want seen.
And Aster is healthy again.
The heart condition that has plagued him since he was a toddler is suddenly absent, and Aster finds himself running, no, flying across the countryside as if he were born to do it. Now, he must chase down the long-lost sorcerer, Almara, to discover the truth about his own family's past. And to learn what is yet to come for Earth's future.
And he must work fast if he wants to survive. Almara left not only clues, but enemies behind. If Aster loses the race to find him, and the enemy captures him first, he will never see Earth again.
Aster Wood and the Lost Maps of Almara is the first book of five in this action-packed top teen series, perfect for teen adventure readers. Pick up this fresh new series of middle grade fantasy novels for middle school and young adult readers alike.
Click here to get this book for FREE
° ° ° ° ° ° ° ° ° ° ° ° ° °
Beric the Briton : a Story of the Roman Invasion
G.A. Henty


(20 Reviews)
Genre: Historical Fiction
FREE for a limited time
EXCERPT:
MY DEAR LADS,
My series of stories dealing with the wars of England would be altogether incomplete did it not include the period when the Romans were the masters of the country. The valour with which the natives of this island defended themselves was acknowledged by the Roman historians, and it was only the superior discipline of the invaders that enabled them finally to triumph over the bravery and the superior physical strength of the Britons. The Roman conquest for the time was undoubtedly of immense advantage to the people–who had previously wasted their energies in perpetual tribal wars–as it introduced among them the civilization of Rome. In the end, however, it proved disastrous to the islanders, who lost all their military virtues. Having been defended from the savages of the north by the soldiers of Rome, the Britons were, when the legions were recalled, unable to offer any effectual resistance to the Saxons, who, coming under the guise of friendship, speedily became their masters, imposing a yoke infinitely more burdensome than that of Rome, and erasing almost every sign of the civilization that had been engrafted upon them. How far the British population disappeared under the subsequent invasion and the still more oppressive yoke of the Danes is uncertain; but as the invaders would naturally desire to retain the people to cultivate the land for them, it is probable that the great mass of the Britons were not exterminated. It is at any rate pleasant to believe that with the Saxon, Danish, and Norman blood in our veins, there is still a large admixture of that of the valiant warriors who fought so bravely against Caesar, and who rose under Boadicea in a desperate effort to shake off the oppressive rule of Rome.
Yours truly,
G. A. Henty
Click here to get this book for FREE
° ° ° ° ° ° ° ° ° ° ° ° ° °
Here We Go
Jessica Strassner


(19 Reviews)
Genre: Contemporary Fiction | Romance
FREE for a limited time
Samantha and Julia have been friends for years. Joe, Alex, and Nick are the men in their lives, and each of them wants to be more than just a friend.
Samantha doesn't really give romance much thought until her high school sweetheart shows up unexpectedly at her door after a decade-long absence. As much as Sam would like to put the past behind her, she finds herself suddenly trying to choose between whether or not to give her old flame a second chance or to finally take things to a new level with a good friend.
When Julia's longtime boyfriend suddenly reveals that he is in love with someone else, Julia reverts to the carefree, reckless behavior of her college days. Julia goes from party girl to pregnant and alone, making Samantha wonder if Julia is the best person to turn to when it comes to seeking advice for matters of the heart.
Click here to get this book for FREE
° ° ° ° ° ° ° ° ° ° ° ° ° °
ZERO POINT The Triangle Conspiracy
Rafael Lima


(56 Reviews)
Genre:
FREE for a limited time
EXCERPT:
Robert looked at the glowing, bubbling water. Something was coming up. Something was surfacing; something big.
"What's down there Commander?" Robert yelled over the noise of the chopper circling overhead.
"Something our enemies will fear." Hawks yelled back.
"Two minutes sir; we're in the hot box." One of the soldiers called urgently.
"At the end of the day, all that you will have is another blurry photo of some underwater lights and the start of yetanother UFO conspiracy theory; another far-fetched Bermuda Triangle story like it's been for sixty years; Roswell all over again." Hawks yelled.
Commander Hawks leaned close to Robert locking him in a stare. He paused. Finally a smile crossed his face.
"I want you both to see what's down there because you're not going to believe it and because when you try to tell others they won't believe it either."
A ghost ship reportedly sunk in 1948 mysteriously appears out of a yellow fog. Days later the 60-year-old life raft is found in new condition, with no survivors.
The last radio messages from flight 19 filters through a ships radio six decades after the pilots disappeared.
Drawn by these mysteries Samantha Weiss a beautiful but icy Marine archaeologist enlists renowned Bermuda triangle authority Robert Medina; together they discover a series of clues drawing them into uncharted depths at the edge of a secret Navy base.
Set in the emerald waters of the Bahamas, zero point the triangle conspiracy discards all the existing theories of the triangle; blending fact and fiction to come up with a theory and a story that may or may not be fiction.
Read "Zero Point the Triangle Conspiracy" because if you disappear in the triangle the only thing left are questions.
Click here to get this book for FREE
° ° ° ° ° ° ° ° ° ° ° ° ° °
The Lies Have it (Sasha Jackson Mysteries Book 3)
Jill Edmondson


(28 Reviews)
Genre: Mystery, Thriller & Suspense
FREE for a limited time
It's election time in Toronto, and this year's mayoral race is hotly contested.However, private investigator Sasha Jackson is more focused on bondage than ballots.After a wild night at a fetish party, a man Sasha had briefly met is found murdered near Cherry Beach, the whip marks on his back punctuated by two bullet holes.It initially seems like naughty sex that went a bit too far, but Sasha soon discovers that politicos like to play rough too, and might be hiding more than just their handcuffs.
Meanwhile, Sasha has two other cases on the go.A couple of distraught parents have hired her to find their runaway daughter Macy.Sasha's search for the girl leads her to some of Toronto's shadier neighbourhoods where she learns more than she wants to about teenaged angst and Ecstasy.
On top of the spank me, shank me cases, Sasha's restaurateur brother has referred her services to a fine dining colleague who is convinced that someone in his restaurant is cooking the books instead of cooking five-star meals. Sasha should have just asked 'Where's the beef?' but instead she spends a rainy night looking for it.
When Sasha dries off, she encounters an artistic dominatrix with passion for the environment, a political wife who never met a camera she didn't love, and a furry white cat that will inadvertently help to expose everything about Sasha's latest case.
Click here to get this book for FREE
° ° ° ° ° ° ° ° ° ° ° ° ° °