True heroism is remarkably sober, very undramatic. It is not the urge to surpass all others at whatever cost, but the urge to serve others at whatever cost.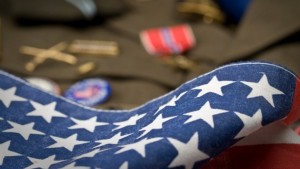 Time Change: Time Travel Series Book 1
Alex Myers


(159 Reviews)
Genre: Fantasy | Science Fiction
FREE for a limited time
**Time Change Book One is the first book in the successful Time Change Trilogy available now on Amazon. A Time Travel book giving an alternate history of America on the brink. Alternative history or just fast-paced fun.
HE MAJORED IN SCIENCE AND MINORED IN UNREALIZED DREAMS
High school teacher Jack Riggs is having a streak of bad luck. In a matter of hours he is,  Arrested as a terrorist, Thrown in jail, Breaking up with his psycho girlfriend, And flung a century and a half into the past.
A TIME TRAVEL RACE AGAINST THE CLOCK
It's 157 years ago in Norfolk, Virginia and Jack has no money, a nearly dead iPhone in his pocket, and no idea how he got there. He must assimilate if he's to have any hope of getting back. He alone holds the key to saving nearly a million people, and he's got to do it in three and a half years.
HELP FROM YOUNG SAMUEL CLEMENS AND RALPH WALDO EMERSON
Can Jack invent this country out of its bloodiest war ever while trying to stay one step ahead of those who want him dead? Time Change Book One jumps back to 1856 and an America on the verge of war… and discovery.
"I like my coffee strong, my physics quantum, and I'm a firm believer in the theory of relativity." ~Jack Riggs, Inventor 1856
Click here to get this book for FREE
° ° ° ° ° ° ° ° ° ° ° ° ° °
The Last Jump: A Novel of World War II
John E. Nevola


(232 Reviews)
Genre: History | Historical Fiction
FREE for a limited time
The Last Jump is a story of discovery as a modern day journalist explores the military experience of his father in World War II. Aware of the existence of a long lost family secret, our protagonist enlists the aid of four aging World War II veterans who knew his father. When he finds out they know about the secret and have sworn an oath never to reveal it, he begins the difficult task of carefully cajoling the information from men he considers to be true heroes. His odyssey takes him back in time to a country vexed with racial and gender issues but united as never before or since.
After the last veteran passes away, his hopes are dashed but one reaches from beyond the grave to identify the only other living person who knows the secret and he races against death to reach her. A shocking conclusion awaits him, if only he can get there in time!
This book resonates with veterans of all wars and their sons and daughters. Active military and patriotic supporters of our Armed Forces also love this book, especially fans of Band of Brothers and Saving Private Ryan.
Click here to get this book for FREE
° ° ° ° ° ° ° ° ° ° ° ° ° °
Finding Home (This Old House Series Book 1)
Roxanne Snopek


(77 Reviews)
Genre: Romance
FREE for a limited time
Fourteen years after her abrupt departure, Samara Davis is back in Marietta, Montana. Now a widow, all she wants is to give her anxious four-year old daughter, Jade, a happy, stable home. Unfortunately, the heritage house she purchased is nowhere near ready for occupancy. And the man responsible for the delay is none other than high-school golden boy and love of her life Logan Stafford, available, interested and just as swoon-worthy as ever.
But this single mother has one priority. She's all Jade has, and she'll do anything, make any sacrifice, for her child's future. And getting distracted by a long-lost boyfriend is not on the agenda.
Logan Stafford never forgot the lonely girl from the wrong side of the tracks who broke his heart. Not only is she as irresistible as ever, but her delightfully odd little girl has him wrapped around her finger in no time. Believing they've been given a second chance, Logan's determined to pull out all the stops on the house to prove to them both that he's a guy they can count on.
But, despite how easy it is to love Logan, second chance is still a gamble Samara can't afford to take.
Click here to get this book for FREE
° ° ° ° ° ° ° ° ° ° ° ° ° °
Shadow Tag: A Ray Schiller Novel (The Ray Schiller Series Book 2)
Marjorie Doering


(37 Reviews)
Genre: Mystery, Thriller & Suspense
FREE for a limited time
A body is seated at the head of a conference table in the ACC boardroom in Minneapolis. A pearl-handled revolver is still clutched in the executive's left hand–an entry wound in his left temple. The Board of Directors insists the company's new president committed suicide.
Paul Davis? Suicide?
Detective Ray Schiller isn't buying it. After twenty years of waiting to take over his late father-in-law's company, why would Davis kill himself within twenty-four hours of succeeding? Ray knew the man from a recent case. He didn't like Davis then or now, but he plans to see justice done all the same.
The Board and Davis's successor are quick to answer Ray and his partner Dick Waverly's questions, but their actions suggest they're hiding something. Unfortunately, they're not the only ones keeping secrets–not by a long shot.
Ray's case and personal life both fall victim to complications, and what originally seemed to be a relatively straightforward case takes a turn that puts Ray and Waverly's lives in serious jeopardy.
From the author of the much acclaimed Dear Crossing, Marjorie Swift Doering's new book would appeal to anyone interested in the best of crime thrillers and mystery
Click here to get this book for FREE
° ° ° ° ° ° ° ° ° ° ° ° ° °
Easy and Delicious Homemade Bread: Beginner's Guide
Jenny Davis


(28 Reviews)
Genre: Cookbooks, Food & Wine
FREE for a limited time
Are you concerned about all the chemicals and additives in store-bought bread? Do you want to provide wholesome, homemade, nutritious bread for your family? Have you always wanted to learn how to make bread but felt intimidated? Are you looking for new bread recipes and ideas? If you answered yes to any of these questions, then this book is for you! This comprehensive starter's homemade bread book includes:
•All the basic information you need to understand the bread-making process
•Tips and tricks to get the best results, every time
•Easy bread recipes for beginners
•Detailed instructions for every step of the process
•Nutritional information for each recipe
•A wide range of bread recipes, including gluten-free and Paleo bread, corn bread, flatbread, pizza dough, sourdough, focaccia…and much more!
Click here to get this book for FREE
° ° ° ° ° ° ° ° ° ° ° ° ° °