I very deliberately chose this book to be the first book of the day. There is so much good in this world and some of my happiest moments have been watching my kids in kindergarten. Please remember the good things in life. Our prayers are with Paris.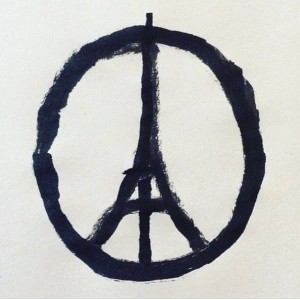 Look at My Happy Rainbow: My Journey as a Male Kindergarten Teacher
Matthew Halpern


(86 Reviews)
Genre: Education & Teaching
FREE for a limited time
What would a kindergartner write about me? Probably something like: Mr. Halpern is funny. He is handsome. He likes to laugh. I love Mr. Halpern. How can I top that? Who doesn't want to be funny, handsome, laugh all the time, and be loved by their students? What they don't know is I left a dreary cubicle job for the exciting, never boring life of a kindergarten teacher eight years ago and never looked back. I have seen and heard some crazy, hilarious, and even touching moments. Look at My Happy Rainbow is my account of the first few years working in a kindergarten classroom experiencing the day to day trials and tribulations and trying to see the world a little more through the eyes of a five-year-old. From the first time a child reached up to take my hand to learning the true value of zipping a coat, being a 'rooster in a world of hens' my unique perspective on teaching and children will (hopefully) warm your heart, make you laugh, and might even help you remember what it felt like to be in kindergarten. Warning: I have a very short attention span (this is why I'm so well suited to teach kindergarten). Some of the chapters are short. One is less than one page. I think this makes the book 'charming', but please know – this is not War and Peace.
Click here to get this book for FREE
° ° ° ° ° ° ° ° ° ° ° ° ° °
Forbidden Loyalty: A New Adult Coming of Age Novel (My Secret Bodyguard Book 1)
S.K. Lee


(1 Review)
Genre: Romance | Coming of Age
FREE for a limited time
Kate's life has never been normal. As the daughter of billionaire Carl Milton, she's always been at risk. However, nothing serious has ever happened to her in 22 years. Until now. When she meets Sean for the first time, she knows she's in trouble: he's hot, mysterious and has been hired to be her bodyguard. But why? Between business meetings, ambiguous stares, confused feelings, wild motorbike rides, car chases and sweaty boxing sessions, her life will take a new turn and become more exciting than ever. Along the way, she will slowly get to know the man who's in charge of her protection. What she will discover will take her down a road of danger, lust, forbidden desire, revenge and broken dreams.
NOTE: the book has a cliffhanger and contains adult scenes.
Click here to get this book for FREE
° ° ° ° ° ° ° ° ° ° ° ° ° °
Circling the Waggins; How 5 Misfit Dogs Saved Me from Bewilderness
Cayr Ariel Wulff


(48 Reviews)
Genre: Humor & Entertainment | Crafts, Hobbies & Home
FREE for a limited time
What happens when a group of the most irascible, insane, and ridiculously un-adoptable pets known to man end up being permanent residents in an animal rescuer's home? Challenges abound and chaos reigns! This true story follows two women as they maneuver through one unexpected pet debacle after another in a rugged and isolated cabin in a National Park. They discover that even the tiniest of lives is precious, that heartache and joy go hand-in-hand, and that love is an eternal circle of wagging tails.
Click here to get this book for FREE
° ° ° ° ° ° ° ° ° ° ° ° ° °
The Shadow Broker (Mr. Finn Book 1)
Trace Conger


(49 Reviews)
Genre: Mystery
FREE for a limited time
When finding criminals is your business, it's easy to make a killing. Finn Harding (Mr. Finn to his clients) specializes in finding people who don't want to be found. Stripped of his PI license, Finn begins working for the type of clientele who operate in the shadows, pay in cash, and don't care if he's licensed or not. As Finn becomes ensnared in a plot to take over a black market information brokerage, he finds himself and his family straddling the thin line between life and death. With his own clients gunning for him, Finn must evade a psychopathic killer, special agents from the FBI's cybercrime unit, and a Detroit mob boss. He's about to find out that working with criminals has its advantages. Staying alive isn't one of them.
In The Shadow Broker, Trace Conger delivers a sharp-edged and gritty tale of crime, murder, and family. It's a fast-paced crime thriller that holds nothing back.
Click here to get this book for FREE
° ° ° ° ° ° ° ° ° ° ° ° ° °
Thanksgivingland
Jay Ross


(41 Reviews)
Genre: Children's eBooks
FREE for a limited time
Thanksgivingland tells the story of a ten-year-old boy who learns the meaning of Thanksgiving from a magic turkey.
Click here to get this book for FREE
° ° ° ° ° ° ° ° ° ° ° ° ° °