Today the baby bassets and I are going to try a different method of coloring Easter Eggs. Instead of dipping them in dye we are going to put gel coloring in Cool Whip, swirl the egg around in the cream, and we should get a pretty spiffy looking pattern on the eggs. I swore I would never try anything new again after the natural dye disaster. Those were just about the ugliest and smelliest eggs I had ever seen. The worst part was I didn't want to be wasteful so I displayed them anyway. I was so angry every time I looked at them. Not this year though. I really don't see how anything could go wrong with this cute little method. If you want to see what I am talking about check out my Pinterest page titled Holiday Ideas 2016  by clicking here.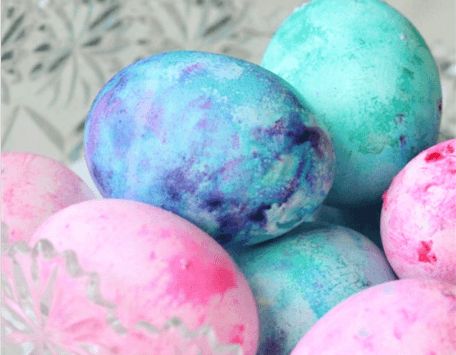 The Deadly Legal Affair (Cozy Mystery) (Daisy McDare Cozy Creek Mystery Book 2)
K.M. Morgan


(68 Reviews)
Genre: Mystery | Romance
FREE for a limited time
"A page-turning new cozy murder mystery with a lovable sleuth and a charming setting that will bring a smile to your face!"
Welcome to Cozy Creek, a quaint tourist town nestled along the Pacific Coast. Daisy McDare is busy nursing a broken heart, trying to build up her interior decorator business, and baking cookies when murder strikes Cozy Creek. At first she leaves the investigation to Chris Crumple, the local bumbling police detective. But when Crumple arrests the wrong suspect, Daisy takes the investigation into her own hands. Cracking the case won't be easy. She'll need help from her pastry-baking best friend Samantha, her wise-cracking Granny Annie, and her trusty West Highland Terrier Shamus. It's up to Daisy McDare to find the murderer in Cozy Creek before they strike again.
Click here to get this book for FREE
° ° ° ° ° ° ° ° ° ° ° ° ° °
One Black Rose
Maddy Edwards


(29 Reviews)
Genre: Romance | Teen & Young Adult
FREE for a limited time
Sixteen-year-old Autumn goes to stay with her friend Carley in Castleton, Maine, for the summer. All she's expecting is a normal couple of months hanging out at the beach with friends. Nothing out of the ordinary is supposed to happen. But as soon as she arrives she meets Holt Roth. Holt is unlike anyone she's ever met before – and her reaction to him is even more unexpected. Then she meets his friend, Samuel Cheshire. If her reaction to Holt was strong, her reaction to Samuel is shocking. The only problem is that he seems to hate her for no reason at all. Not being able to choose between two guys is only the beginning of Autumn's problems, because both Samuel and Holt are Fairies, and Autumn is caught between her own desires and the Fairy Courts, who might cause her immeasurable pain if she makes the wrong choice.
Click here to get this book for FREE
° ° ° ° ° ° ° ° ° ° ° ° ° °
Ten Days in a Mad-House
Nellie Bly


(319 Reviews)
Genre: Biographies & Memoirs | History
FREE for a limited time
Nellie Bly was an American reporter best known for a record-breaking trip around the world in 72 days. Bly also undertook an assignment to fake insanity in order to be placed in an asylum. Bly wrote popular accounts of both experiences.
Click here to get this book for FREE
° ° ° ° ° ° ° ° ° ° ° ° ° °
The Heritage of the Desert: A Novel
Zane Grey


(99 Reviews)
Genre: Action & Adventure | Historical Fiction | Westerns
FREE for a limited time
Zane Grey (1872 – 1939) was an American author best known for writing Western novels, with his most famous being Riders of the Purple Sage. That work is widely considered the greatest Western ever written, and Grey remains one of the most famous authors of the genre. Grey also wrote many other novels on fishing and baseball.
Click here to get this book for FREE
° ° ° ° ° ° ° ° ° ° ° ° ° °
Henge (Le Fay Series Book 1)
Realm Lovejoy


(54 Reviews)
Genre: Children's eBooks
FREE for a limited time
"Camelot meets Hogwarts meets Panem in this intriguing, well-written beginning to a planned YA series."
Inspired by one of the greatest legends of all time…
Modern-day Camelot. Where knights no longer carry swords. Magic is dangerous. And those who seek control are not to be trusted. Sixteen-year-old Morgan le Fay is a fire user. An ordinary girl with an extraordinary skill, she has the ability to create and command fire at will. Her dream is to become the Maven — the right hand of the future King Arthur. In the chance of a lifetime, Morgan is selected to join Arthur's Round, an elite group of young magic users from which the new Maven will be chosen. Along with the other fire, water, and wind users in Arthur's Round, Morgan is rigorously trained and tested. The handsome Merlin, a brilliant water user, takes a particular interest in her. Is his friendship to be trusted, or is Merlin simply trying to win the position of Maven for himself? Among the many rivals Morgan faces is the current Maven, Mordred, who seems determined to see her fail. But Morgan has a secret — years ago, her mother was executed for using fire magic, and Morgan's desire for justice makes her more than ready to take on the challenge before her. Can she prevail in Camelot's tests of survival and magic? Only time — and Morgan's powerful fire — will tell.
Click here to get this book for FREE
° ° ° ° ° ° ° ° ° ° ° ° ° °