What planet am I on? The exercise class I workout with at the gym is very small. Just five people ranging in age from 21 to 50 or so. I made a comment halfway through the class that the workout was so hard I should look like Sophia Loren by the end. Everyone looked at me completely baffled. Not one of them knew who Sophia Loren was. WAIT WHAT? Okay… maybe the 21 year old might not have heard her name, but the woman who was in her 50's has no excuse. Maybe she didn't want to show her age and pretended she didn't know. I have no clue, but seriously people. Even if you have never seen any of her movies you should know who she is. Alright, I am done ranting. Sort of.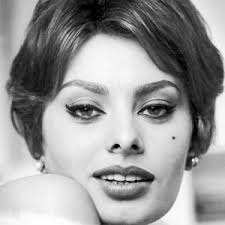 Waves of Romance: Contemporary Romance (Holidays Beach Read Book 2)
Lori Ann Mitchell


(34 Reviews)
Genre: Romance | Holidays
FREE for a limited time
Can love survive a third wheel? A contemporary romance unlike any other! Sage Drake is living the good life in sunny Seaside Heights, Florida. Once an avowed workaholic, her sexy new lover "" surfer, world traveler and author Derek Chambers "" has awakened in her not just a love for the ocean, and surfing, but for life in general. But when her trusted assistant manager departs for college a few months early, Sage is forced to choose between managing her bookstore, Sequels, or enjoying the good life with Derek. A solution comes in the form of Colby Weathers, a worthy replacement for her old assistant manager"… if only she wasn't so beautiful. Sage isn't the only one to notice"… Would Derek succumb to this younger girl? Would Sage's worst fears become real?
Click here to get this book for FREE
° ° ° ° ° ° ° ° ° ° ° ° ° °
The Smuggler's Promise: Based On A True Story
Rufus Hylton


(21 Reviews)
Genre: Biographies & Memoirs | Sports & Outdoors
FREE for a limited time
LOVE, BETRAYAL, ADVENTURE & DANGER BASED ON A TRUE STORY!
Stumbling into the dangerous and lucrative world of drug lords and the smuggling scene of the 1970's was the last thing Ryan O'Dair pictured for himself when starting a new life in the Florida Keys. But like the lure of love and adventure in a tropical paradise — it pulls Ryan in — planting him in the crosshairs of Scott Jones, a rogue DEA Agent who will stop at nothing short of sabotage, heists, and murder to take down Ryan and the crime syndicate as it networks across Florida, the Caribbean and South America. And as the pursuit becomes a high stakes game of survival, Ryan has to decide if the wrong side of the law is the right place to be.
Click here to get this book for FREE
° ° ° ° ° ° ° ° ° ° ° ° ° °
Black Cat's Legacy (Black Cat Mysteries Book 1)
Elaine Faber


(25 Reviews)
Genre: Mystery
FREE for a limited time
Thumper, the resident Fern Lake black cat, knows where the bodies are buried and it's up to Kimberlee to decode the clues. Kimberlee's arrival at the Fern Lake lodge triggers the Black Cat's Legacy. With the aid of his ancestors' memories, it's Thumper's duty to guide Kimberlee to clues that can help solve her father's cold case murder. She joins forces with a local homicide detective and an author, also researching the murder for his next thriller novel. As the investigation ensues, Kimberlee learns more than she wants to know about her father. The murder suspects multiply, some dead and some still very much alive, but someone at the lodge will stop at nothing to hide the Fern Lake mysteries.
Click here to get this book for FREE
° ° ° ° ° ° ° ° ° ° ° ° ° °
Fly Birdie
Jo Robinson


(20 Reviews)
Genre: Women's Fiction | Literary Fiction | Contemporary Fiction
FREE for a limited time
Hannah's life has given her no reason to be anything but bitter and afraid. She tries to hold on to her sanity as her life spirals further into superstition and dread, until a small averted tragedy leads to the melting of her heart, and teaches her how to love. A Short Story.
Click here to get this book for FREE
° ° ° ° ° ° ° ° ° ° ° ° ° °
Hollywood Sinners
Peter Joseph Swanson

(6 Reviews)
Genre: Historical Fiction
FREE for a limited time
Karin Panotchitch, raised on a sheep farm and married off to a drunken loser, finds her way to 1939 Hollywood at the tender age of sixteen. Along the way to stardom, she meets up with Ramon Classic, who with his many brothers is ready for a hostile takeover of MGM, Mama Gravy, the colorful and opinionated proprietor of the run-down Gold Rush brothel, and Sister Agatha, the mysterious nun who seems to turn up every time Karin rides the trolley. Hollywood history, flying bullets, and big dreams make for a lively story about what happens when a sheep farmer's daughter tries to make her dreams come true.
Click here to get this book for FREE
° ° ° ° ° ° ° ° ° ° ° ° ° °