It's rare that I find myself with a Sunday with no obligations. I am having a hard time deciding if I want to be productive or the laziest person on the planet. So far I have started it out by watching Sunday morning cartoons. Kids cartoons these days are kinda weird. I think I was lost two minutes into the show. I wasn't complaining too much though, the music was good. The only reason I stuck around for the whole show was because, for reasons unknown, the remote wasn't working right and I couldn't change the channel. So for thirty minutes I beebopped to fun music and had no clue what was going on. Honestly, it was better than watching the news. Despite being completely confused, I was a pretty good mood after watching it. I really can't judge today's kids programs. Back in my day I though H.R. Pufnstuf was perfectly normal. Nothing weird going on there!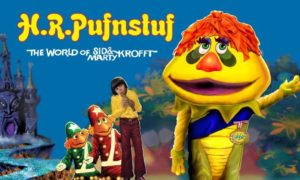 The Ares Virus (Rob Stone Book 1)
by A P BATEMAN


(22 Reviews)
Genre: Thrillers
FREE for a limited time
At a US research facility funded by the military and clandestine agencies a super-virus has been created as a first strike military weapon. During its conception the anti-virus has furthered the possibilities of medical research by decades. Such is its potential, treachery has struck from within. If the virus is released, then the anti-virus will be worth billions to the pharmaceutical industry. Isobel Bartlett worked on the project and knows its potential. After the suspicious death of her mentor, and upon hearing part of an audacious plan to make money from the project she flees the facility with the information needed to culture the viruses to seek help from a contact with the FBI. Up against rogue government forces, she is helped by Agent Rob Stone of the Secret Service who has been tasked by the president to investigate a disbanded assassination program after his investigation led him to the bio research facility. The two are hunted mercilessly by an assassin from Washington to the streets of New York. Only when the hunt reaches the wild forests of Vermont can ex-special forces soldier Stone take the fight to the enemy.
Click here to get this book for FREE
° ° ° ° ° ° ° ° ° ° ° ° ° °
Mini Miracles (The Church Dogs of Charleston Book 1)
by Melissa Storm


(137 Reviews)
Genre: Contemporary Fiction | Religion & Spirituality | Friendship
FREE for a limited time
Some say that whenever it snows in Charleston, God is giving a miracle to his most favorite of places. So, I reckon, the blizzard that bleached the entire sky that December must have been a blessing of epic proportions. It was certainly a miracle that I'd forgotten my cell phone after giving my Christmas Eve sermon and had to race back to the sanctuary in order to retrieve it.
Otherwise, how would anyone have ever known that right there in our famous nativity scene, a trembling, little Chihuahua had given birth to a litter of puppies? Yes, right there in the manger. O Holy Night for sure!
This is a story about how those special pups came to change our church — and all the people in it — for the better. Most especially my poor daughter, Abigail. Being the preacher's kid is never easy. I know, because I grew up as one, too. But losing your spouse right while expecting to become a parent for the first time?
Well, that's enough to make even the strongest of believers question God's plans. I know I did. But then our Mama Mary Chihuahua and her Mini Miracles found us… And, well, I'll let you read the story to find out what happened next!
Click here to get this book for FREE
° ° ° ° ° ° ° ° ° ° ° ° ° °
Exit
by Thomas Davidson


(26 Reviews)
Genre: Science Fiction & Fantasy | Suspense | Literature & Fiction | Science Fiction
FREE for a limited time
Parallel worlds are best left to theoretical physicists. Not Rayne Moore and her boyfriend, Tim Crowe, two struggling screenwriters. Their passion for movies will lead to an unusual door, where the exit is an entrance. And what's coming next… is "coming soon" to our world.
Tim, home from Massachusetts General Hospital and recovering from retinal surgery, sneaks out one night and sees a movie (with one eye). The film paints a paranoid near-future, as impersonal and invasive as a grainy security-camera image. The trailer for coming attractions isn't a tease–it's a warning. But the pièce de résistance is the theater itself. Tim experiences movie magic unlike anything he's ever seen. When he goes missing, Rayne follows his faint trail to the theater, seeing an eerie clip of coming attractions. On the screen, she spots a lone figure on a crowded street. Tim? When she walks down the aisle and opens the rear exit, her journey begins.
Because at this theater, you never go out… the way you come in. Now turn off your cell phone, dim the lights.
It's showtime.
Click here to get this book for FREE
° ° ° ° ° ° ° ° ° ° ° ° ° °
A Dream Fulfilled – Settlers of South Park – Book 1
by r. William Rogers


(136 Reviews)
Genre: Religion & Spirituality | Historical Fiction | Westerns
FREE for a limited time
Life on the eastern Kansas plains in the 1850's was tenuous at best. Add to that, marauding bands of thieving Comanches, and a fella would start having notions of moving his clan the heck out of there.
With the biggest part of his cattle having been taken by the thieving redskins, Jacob Clarkson and his family load as much of of their household belongings as they can into a couple of prairie schooners and set out on a journey in hopes of relocating the once prosperous cattle ranching endeavor to the high mountain grasslands of present day Colorado.
The journey proves to be fraught with dangers, some of them of the harsh weather and high water variety, while others turn out to be of the manmade variety.
The journey becomes even more difficult after the rescue of a young lady who had been taken captive by a trio of banditos. Their intent had been to trade her to the Utes, who freely roam the South Park Basin, but first they have to get her back.
Through all of this, the Lord remains in charge and adds to the mixture, a helping of tender romance and true love between Becky and one of Jacob and Emily's twin sons, Seth.
Not to be outdone by his brother, Sam manages a romance of his own after a mixup in homestead filings plays a major part in bringing him and Liz together.
While all this is going on, their families remain steadfast in their struggle to gain a toehold in the savage land that is the previously unsettled grasslands of the South Park Basin.
Click here to get this book for FREE
° ° ° ° ° ° ° ° ° ° ° ° ° °
A Rip in Time (Tainted Blood Book 1)
by Jeff Gunzel


(18 Reviews)
Genre: Fantasy | Science Fiction & Fantasy
FREE for a limited time
With red eyes, white hair, and no memories, Viola must discover who and what she is before her enemies catch her.
She doesn't know who or what she is. The only thing she knows is that everyone wants a piece of her.
With no memory of her past and no way to survive on her own, Viola is forced to live as a slave to a man she despises. Her life of involuntary servitude is all she's ever known.
But everything changes the day she is followed home and captured by Lord Alaric. With her red eyes and white hair, Viola draws the attention of Liam, the town mystic. He's determined to solve the mystery of her bloodline. But the more Viola learns about her past, the more danger she discovers. Her only hope is to trust Liam and the infamous, brutal Demon Hunter as she searches for the truth while running for her life. The world can be so much greater – and crueler – than she has ever imagined.
Some mysteries are better left unsolved…
Click here to get this book for FREE
° ° ° ° ° ° ° ° ° ° ° ° ° °
The Key: A Crusader's Story (The Key Trilogy)
by Sean MacCotter


(13 Reviews)
Genre: Historical Fiction | Action & Adventure
FREE for a limited time
The Key, A Crusader's Story, follows Ralph de Mortimer on his great adventure, his frequent heroism and his struggles to reconcile his commitments to his Order, his King and his woman. The book is filled with battles, shipwrecks, intrigue and survival. It paints a vivid picture of the life of a soldier of God during one of the most tumultuous times in history.
Ralph, from a village in Berkshire in 1181, was a Knight Templar and the companion of Earls and Kings during the Crusades. He served in Jerusalem when the Babylon key was discovered and became its protector.
The Babylon key was a guide to the looted treasures from the Second Temple and other conquests of the tyrant King Nebuchadnezzar. It had remained hidden more than 1500 years before being found by a Templar knight in the tunnels deep beneath Solomon's stables on the Temple Mount. Unable to decipher the ancient Babylonian writing, Ralph kept the key safe while he participated in the great events of the age, pursued by Saracens, Jews, and Christians alike. All the while he searched for the one person who would unlock the key leading to the Babylonian treasure.
The story of The Key fills in some of the holes left empty in history books with facts and exciting plausibilities.
Click here to get this book for FREE
° ° ° ° ° ° ° ° ° ° ° ° ° °