Do you guys remember the Jim Henson muppet movie called the Dark Crystal? If you have never heard of it, it's got muppets and a dark crystal. Pretty much all you need to know. I remember watching one scene where the bad guys called the Skeksis, were using the Dark Crystal to suck the life essence out of a poor sweet pod person. Pretty horrid little scene…scarred me for life. Anywho, as an adult I think back on that scene and my view has changed a bit on the subject. My sweet pup Casper is a crazed Tasmanian Devil that could use a little energy drain. I just can't say I wouldn't use a dark crystal on him if I had one. It's a heck of a realization when you look deep into your own soul and can honestly say you would be a evil Skeksis given the opportunity. The below picture is me in my fancy dress.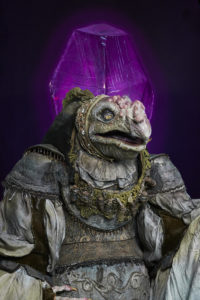 Honor & Roses: A Medieval Romance (Swordcross Knights Book 1)
by Elizabeth Cole


(153 Reviews)
Genre: Romance
FREE for a limited time
Forbidden flames burn brightest…
The knight Alric of Hawksmere has endured years of war and survived dozens of battles in the service of the king. A new challenge awaits him when he returns home to renew his bond with a childhood friend. Alric instead discovers she is now a spirited woman of rare beauty whose kiss makes his blood burn. But the lady Cecily de Vere has been offered in marriage to another man, and Alric's duty is to escort her to the wedding.
Cecily wants to behave as a proper lady. But she yearns for her childhood flame and knows he shares the same desire. When a sudden twist of fortune puts Cecily in mortal danger, Alric takes an unimaginable risk to rescue her. Left alone in the wild, Alric and Cecily must make a choice that will change their lives forever.
The debut book in the Swordcross Knights: A series of full-length historical romance novels set in the vivid and beguiling world of medieval Britannia during an age known as "The Anarchy".
Click here to get this book for FREE
° ° ° ° ° ° ° ° ° ° ° ° ° °
The Last Raven: A Sin Austen Novel (The Lake Keowee Trilogy Book 1)
by John Michael Shanahan

(36 Reviews)
Genre: Action & Adventure | Literature & Fiction
FREE for a limited time
A lakeside paradise is shattered by past crimes rising from the ashes of an ancient village.
A small tribe of Cherokee Indians is swindled out of its heritage lands to make way for a massive reservoir system. An arsonist starts a fire that claims scores of lives but spares an infant spirited away in the dark.
Years later these incendiary secrets pass through the remorseful lips of a dying man, sending Jonathan Sinclair Austen on a frantic search for justice as mysterious killings multiply and he discovers that he could be next.
A former Army Ranger, Sin must rely on his investigative and survival skills to unravel a series of dead ends and dead bodies. He faces the daunting task of honoring a deathbed promise to bring a killer to justice and find a nameless infant rescued from tragedy. A powerful company and teams of hired guns challenge his progress. Betrayed by those closest to him, he attracts new allies in his quest for the truth.
Sin Austen is relentless and resourceful.
He just may be unstoppable.
Click here to get this book for FREE
° ° ° ° ° ° ° ° ° ° ° ° ° °
The Complete Virginia Holmes Cozy Mysteries (A Virginia Holmes Cozy Mystery Boxed Set)
by Zelda White


(36 Reviews)
Genre: Mystery | Mystery, Thriller & Suspense
FREE for a limited time
6 mysteries in one collection! A mysterious murder with family connections. A sinister key whose history changed the course of a world war. A cursed chalice that's gone missing in the city of sin. An Icelandic town with a terrible secret. Join retired detective Virginia Holmes on the adventure of a lifetime as she investigates some of the most hair-raising cases in the history of sleuthing!
This collection contains:
MURDER AT THE FILMORE
A murder has occurred at the Filmore Hotel, one of Madison, Wisconsin's most discreet lakeside resorts. It looks cut and dry: a suspect fleeing the scene, a scorned wife, a mythical murder weapon. But then a retired detective by the name of Virginia Holmes arrives. There's more to this mystery than meets the eye… and the murderer might still be inside the hotel.
THE VANISHING SPY
A murdered French butler. A missing skeleton key. For retired detective Virginia Holmes, this case should be no problem. But when Holmes and her assistant travel to France to investigate, the sleuths find themselves embroiled in a far deeper mystery that leads all the way back to the French Resistance of World War II. Spies. Nazis. Deception. And a town that may hold a terrible secret.
DEADLY ODDS
An ancient chalice. A missing man. A mysterious death…
Retired detective Virginia Holmes arrives in Las Vegas and quickly finds herself taking on more than she bargained for! With the help of her plucky assistant, she'll need to uncover the mystery of an ancient artifact if she has any hope of finding an important executive who's gone missing in the Sin City. But the closer they get to the truth, the faster the bodies pile up.
And if she's not careful, Holmes will be next!
ICED OUT IN ICELAND
When a grisly murder occurs in a remote Icelandic town, it's up to Detective Virginia Holmes to fit together the pieces! But with no leads and only a few clues, she'll have to dig deep into the town's history. What she finds is almost as explosive as the volcano threatening to erupt at any moment…
SCARECROW CALLING
A mysterious killer from Virginia Holmes' past has returned… and his next victim is Holmes herself! The world's greatest detective has only precious hours to find the infamous Scarecrow Killer, and every clue leads her farther away from her goal. With the help of Samantha Fox, Holmes will have to think outside the box if she wants to solve this mystery… before the poison coursing through her blood ends her investigation forever!
GALAPAGOS GONE
When Detective Virginia Holmes and her plucky assistant take on an investigation in the Galapagos islands, they quickly find themselves embroiled in a dispute that goes back generations… and leads to more than a few grisly revelations. Secret clues, giant tortoises, and a few murders will keep the world's greatest detective busy while she's piecing together the truth!
Click here to get this book for FREE
° ° ° ° ° ° ° ° ° ° ° ° ° °
The Seers: Secrets of the Phantom Beast
by Kevin Broas


(22 Reviews)
Genre: Mystery, Thriller & Suspense | Suspense | Teen & Young Adult
FREE for a limited time
The Seers is that rare fantasy — one that truly stimulates the imagination. It's a gripping, supernatural thriller for all ages! A small group of friends discover powers beyond their imagination. Instead of catapulting them into some good vs. evil comic book story, they slowly explore what it feels like to have such powers, how they affect relationships, and the consequences they must now endure. Like a beacon, their newly found energy ripples across the universe, grabbing the attention of terrifying beings. Now they must act as one and face their destiny.
It all begins when Jake's only friend, Johnny, almost dies in a tragic accident. He was the sole survivor during a class trip to the Santa Lucia Mountains when a cave they were exploring collapsed. Weak and lifeless, he was found nine days later along the Pacific coast nearly fifteen miles away. While underground Johnny experienced many strange things, and now somehow, Jake was seeing them too! It was during this time that they discover an ancient secret-reality is merely an illusion. A mystical universe swirls just out of sight, yet they never seem to notice. They've been forced to ignore the one basic truth; their power is limitless.
This simple twist of fate and the several months that followed changed Jake's life forever. With a small group of high school outcasts, they begin a strange journey. By giving up the reality they've always known, they grow stronger every day. Their destiny lies before them as they tumble helplessly into a world of power, energy, and terrifying beings. Once they accept the truth and reject the world they've always known, they finally begin to see.
Click here to get this book for FREE
° ° ° ° ° ° ° ° ° ° ° ° ° °
FIFTY (Detonation Book 1)
by Eldon Kellogg


(12 Reviews)
Genre: Literature & Fiction | War | Action & Adventure
FREE for a limited time
A rogue general within China's People's Liberation Army has a 25-year plan to smuggle nuclear weapons into the United States. Lieutenant General Kung Yusheng has been the Commander of 22 Base, the secret underground repository of China's nuclear arsenal, for over 30 years. He is a collector of artifacts owned by famous military leaders, loves American art, and would like nothing better than to bring the United States to its knees.
Click here to get this book for FREE
° ° ° ° ° ° ° ° ° ° ° ° ° °
Half-Breed
by Robert Hatting


(14 Reviews)
Genre: Literature & Fiction | Action & Adventure | Westerns
FREE for a limited time
The Ryland ranching family is changed forever when daughter, Cynthia Ryland decides to take an Apache buck as a husband. See the social changes and follow the travails of a Half-Breed son. The soil of Southern Arizona Territory is covered in blood as a result of this coupling.
Click here to get this book for FREE
° ° ° ° ° ° ° ° ° ° ° ° ° °