Found these cuties on a hike yesterday.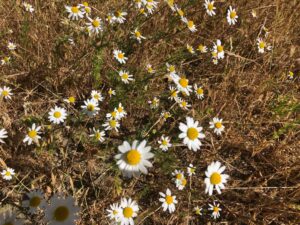 Blessing Birds
by Janetta Fudge Messmer


(15 Reviews)
Genre: Literature & Fiction
FREE for a limited time
Before the Early Birds leave Florida, on their trek up the East Coast, Rose shares another idea with her friends on how to help humanity. They love it, but the concept needs a little fine tuning. One thing is for sure, they're not letting Rosie out of their sight. The rest of the trip. When they do, she's liable to do something to alert more than the media. Buckle up for more merriment and mayhem from all of the Early Birds.
Click here to get this book for FREE
° ° ° ° ° ° ° ° ° ° ° ° ° °
Flames Reborn (The Flames Reborn Trilogy Book 1)
by Daniel J. Costa


(13 Reviews)
Genre: Action & Adventure | Fantasy
FREE for a limited time
Nine Eons ago, the World of Atmotis was forged by The Originators. Following the Great Betrayal the World has been guarded by the Mystical Phoenix. Atmotis now has an unknown evil stirring.
Here a paranoid Emperor strives to protect his realm from a mad deity; a few grief stricken sages learn ancient secrets lost to the world; an assassin sworn to a dark power undertakes his most arduous mission yet; and a retired mercenary pursuing vengeance come together in ways to support and thwart a young girl named Phae who realizes that her life has a greater purpose than cataloging books.
Click here to get this book for FREE
° ° ° ° ° ° ° ° ° ° ° ° ° °
My One Regret (Martin Family Book 3)
by Brooke St. James


(71 Reviews)
Genre: Religion & Spirituality
FREE for a limited time
Wynn Martin had an opportunity to move to Austin and fulfill her dreams as a musician. Although it meant she'd have to drop out of school and leave her friends and family behind, she felt like it was the right decision. She also trusted that her new boyfriend would help make it a smooth transition.
But sometimes change comes hard and swift and leaves you feeling blindsided. Wynn was about to discover this reality.
It was in the midst of this storm that she realized she needed to deal with her biggest regret. If she could only set things straight with Ryan Collins, everything might return to normal.
Click here to get this book for FREE
° ° ° ° ° ° ° ° ° ° ° ° ° °
MICHELLE OBAMA: A FEMININE LEADERSHIP
by Austin Brooks, Unibooks Biographies


(32 Reviews)
Genre: Business & Money
FREE for a limited time
This book will teach you the strategies used by Michelle Obama to become a leader by using skills typically utilized by female leaders, such as compassion, communication, and solidarity: qualities that her male counterparts tend to lack. Leading as a man in the traditional sense often implies in the long run a deep discontent and restlessness.
Effective leadership, as exemplified by Michelle Obama, can result from the skills that many women possess. Whether you are male or female, discover the skills that define feminine leadership and learn how to effectively use them from Michelle Obama's example.
Click here to get this book for FREE
° ° ° ° ° ° ° ° ° ° ° ° ° °
Anne of Green Gables
by L. M. Montgomery


(4,197 Reviews)
Genre: Children's eBooks
FREE for a limited time
Sent to Green Gables farm by mistake, eleven-year-old orphan Anne Shirley prays that Matthew and Marilla Cuthbert will decide to keep her nevertheless. The middle-aged brother and sister wanted a boy to help around the farm; a skinny girl with bright red hair and a fiery personality to match is not at all what they need. But Anne's quick wit and boundless imagination, developed over a lifetime spent in and out of orphanages, soon charm the Cuthberts and their Prince Edward Island friends and neighbors. The story of a special young girl finally finding her home, Anne of Green Gables is a masterpiece of children's fiction and a true delight for readers of all ages.
Click here to get this book for FREE
° ° ° ° ° ° ° ° ° ° ° ° ° °