I feel so used. I raised that Monarch Butterfly from a teenie tiny egg. I sheltered her from birds, so she could eat and become a big fat caterpillar. I gave her a safe place to hang from in her chrysalis form. I was there yesterday when she emerged a beautiful butterfly. I WAS THERE FOR HER!!! This morning, just a few minutes ago, I released her into the special Monarch Butterfly Garden I filled with milkweed. Yaaa…. after I was able to take a few pictures she left. Like gone gone. Ungrateful jerk. I have five other Monarchs that are still in the chrysalis form. Might shove them into the bigger habitat for a while after they emerge. Darn it! I worked hard for them. I deserve a little enjoyment.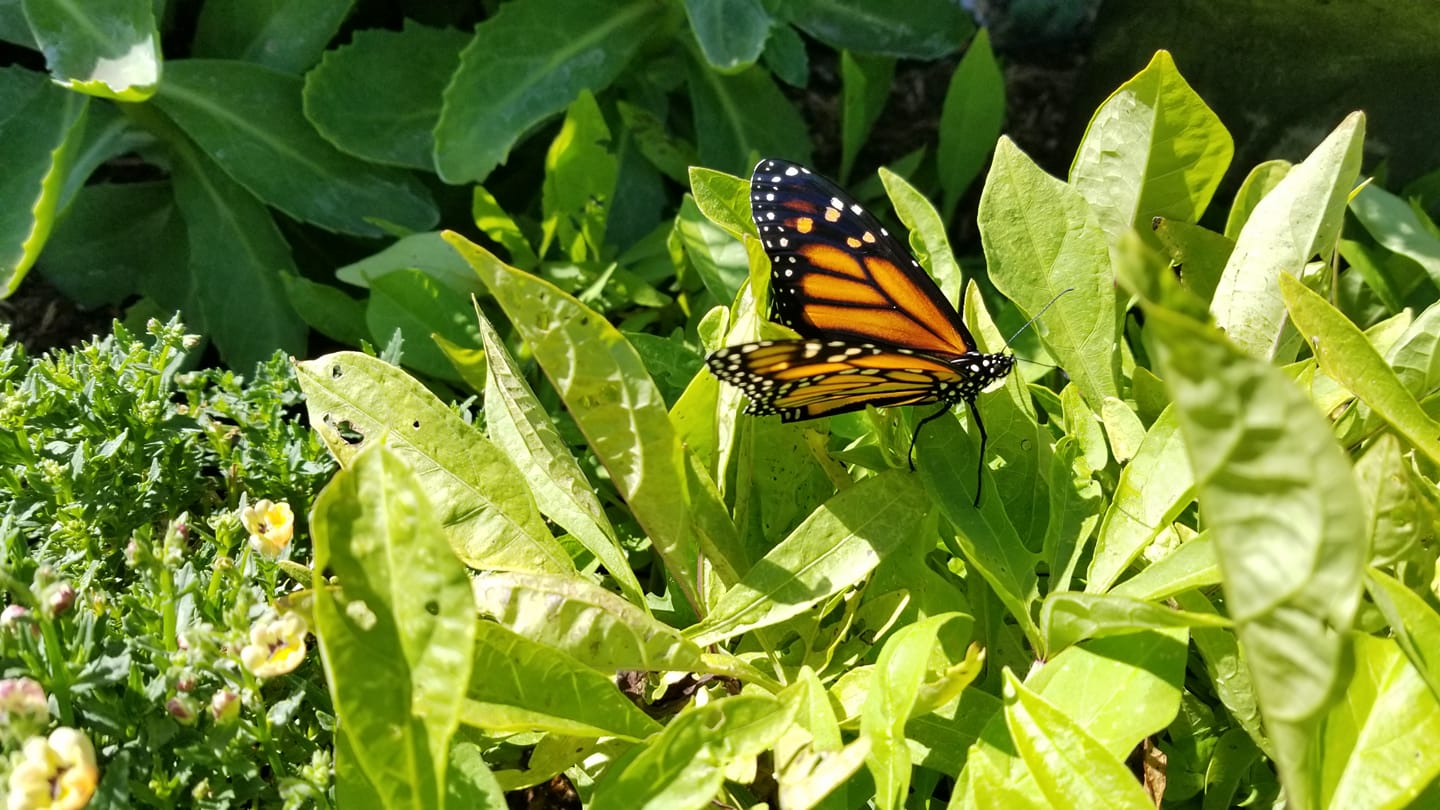 New York Minute: The Green Berets: Will Kane #1
by Bob Mayer


(105 Reviews)
Genre: Action & Adventure | Thrillers
FREE for a limited time
How far can a good man get pushed? Who has the deadly skills to stand up against evil?
The last time former Green Beret Will Kane was involved in killing someone it made the cover of LIFE Magazine.
Eight years later he's getting pushed to the edge of that precipice he vowed never to go over again.
New York City, summer 1977. The Bronx is burning. The twin towers of the new World Trade Center loom over the skyline. Son of Sam. Star Wars. Studio 54. The Five Families. The city faces bankruptcy and unrest seethes.
On the dark streets of a city the rest of the country believes is going down the toilet, Vietnam vet Kane's life mirrors his hometown.
Carrying a past cratered with death and tragedy, Kane has been working as a 'fixer' for a high-priced lawyer since returning to New York in disgrace. But is he really fixing anything?
It begins when he takes a compromising picture as part of the job. As the long hot summer boils, so does Kane as the mob, the CIA, the IRA and other forces are brought to bear on him. What they all seem to have forgotten, and Kane wishes he could, is that he is a highly trained and experienced warrior.
A skilled killer.
What should a good man do when faced with evil that the law can't touch?
On 13 July 1977, the Blackout occurs and Kane explodes.
For fans of the Green Beret series of books, this book is a prelude to the entire series, and introduces a new character in his own series. Dave Riley is here as Will Kane's 17 year old younger cousin.
Click here to get this book for FREE
° ° ° ° ° ° ° ° ° ° ° ° ° °
The Bitter Bite of Betrayal (A Foodie Files Mystery Book 4)
by Christine Zane Thomas


(33 Reviews)
Genre: Mystery | Romance
FREE for a limited time
In the crosshairs.
Allie Treadwell has feelings. Lots of them. And they all center around her friend, Javi–that is, Detective Javier Portillo. But does he feel the same way about her?
Their friendship is put to the test. While on a morning jog, the two stumble across a body. What seems to be a hit and run is much more as motives are revealed.
Lanai is a town full of suspects.
And Allie's relationship has put a target on her back. The culprit, desperate to keep their identity a secret, sets their sights on her.
To keep Allie safe, Javi puts some distance between them, forcing Allie to confront her true feelings for the detective head-on.
Can Allie push past her insecurities, defend herself, and solve the case without ruining her chance at a happy ending? Find out today!
***
Foodie Files Mysteries are quick reads. They contain no swearing, no gore, a bit of romance, and no cliffhangers.
Click here to get this book for FREE
° ° ° ° ° ° ° ° ° ° ° ° ° °
Courage Stands Alone: A Western Novel
by Lucas Schmidt


(4 Reviews)
Genre: Teen & Young Adult | Westerns
FREE for a limited time
Lucas Schmidt's Western novel about courage, guilt and love.
Cord Cordeu, a migrant worker trying to forget his past, rides in to San Antonio, Texas in 1899 and gets caught in a feud between two men: a man who got out of prison recently named Simon Steiner and Jim Peterson, a retired army sergeant.
The dispute is related to a valuable lot of 500 acres that Peterson refuses to sell. Cord wants to work on a farm and be left alone, but after he meets Jim Peterson he is intrigued and tries to find out why Simon Steiner refuses to stop harassing Mr. Peterson. But as Cord investigates further it only turns violent, causing Cord to defend his life.
Click here to get this book for FREE
° ° ° ° ° ° ° ° ° ° ° ° ° °
The MacKinnon's Bride (The Highland Brides Book 1)
by Tanya Anne Crosby


(3,242 Reviews)
Genre: Historical Fiction | Romance
FREE for a limited time
From a New York Times Bestselling Author, The MacKinnon's Bride brings us love, honor, suspense, passion–all the good things we love in a Highlander Romance.
When laird Iain MacKinnon's young son is captured by the English, the fierce Scottish chieftain retaliates in kind, capturing the daughter of his enemy to bargain for his son's return. Fiercely loyal to kin, Iain never imagines any father could deny his child–or that he would become Page FitzSimon's savior. "Keep her, or kill her!" FitzSimon proclaims when Iain forces his hand. So, what else should a good lad do, but carry the lass home–without telling her the truth: Her father doesn't want her. But even as Page blames her reluctant champion for welching on a bargain with her father, she suspects the truth… the shadows hold secrets… and danger. Now only love can save MacKinnon's fiery new bride.
Click here to get this book for FREE
° ° ° ° ° ° ° ° ° ° ° ° ° °
Laster: A short story
by G.R. Paskoff


(3 Reviews)
Genre: Science Fiction
FREE for a limited time
Leroy was never the best student at school but he was never the worst either. School was always about not standing out, not drawing attention to yourself. Especially since his father lost his job and became a migrant worker. But when his father gets relocated to the mines on Mars, Leroy discovers that nothing on Earth prepared him for a world where just the air alone can kill you.
And being different from the other kids at school? Well, let's just say Leroy doesn't want that. Leroy doesn't want that at all.
Click here to get this book for FREE
° ° ° ° ° ° ° ° ° ° ° ° ° °