The Halloween decorations are up, including all the new items I made. They are cut out, painted, and put in their place to delight and scare. Mostly delight. There is nothing really scary about cute zombies. It is a little strange that I was able to get them made so quickly. The CNC machine cuts out a lot of the time and work. Things that would have taken me days to do, take just a few hours, and that includes waiting for paint to dry. This of course is giving me time to work on my next project to sell. Christmas signs! The two we made so far came out beautifully. The only problem is they take forever to paint. The challenge is figuring out a way to make them worth the time and effort I put into them equal the amount people are willing to pay for them. Hubby and I are certainly need to work on the process a bit. At least I feel we still have a bit of time to figure that out. Thankfully we have Thanksgiving that doesn't require costumes or gifts. I love a holiday that revolves around nothing but eating. Oh yes.. and being thankful. Can't forget that.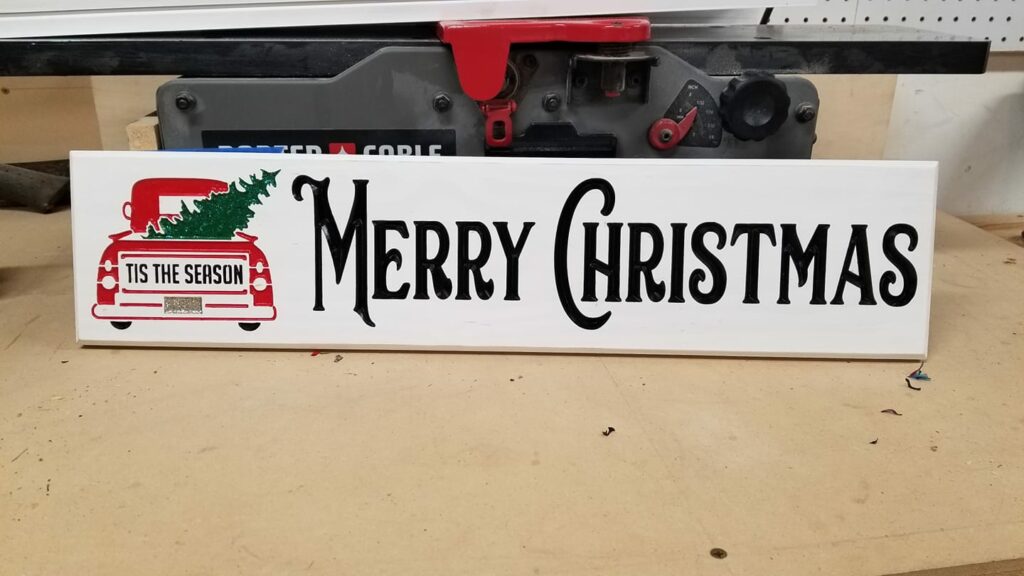 Deliver Us: Ouroboros Archives Book One
by L.K. Churchill


(24 Reviews)
Genre: Teen & Young Adult | Science Fiction
FREE for a limited time
A world invaded. A civilization imprisoned. The fate of humanity in the hands of one girl.
When sixteen-year-old Liv Abbott is abducted from her home and taken to an underground prison, she quickly realizes things are far worse than she could ever imagine – the world has been invaded by a strange enemy and a war is raging in the distant future.Guided by visions she once ignored, Liv discovers an ancient artifact that may be the key to ending the occupation and saving the world. With the human race on the brink of extinction, does Liv have what it takes to stop the war and save humanity?Perfect for fans of Divergent and The Hunger Games, DELIVER US is the first book in L.K. Churchill's YA dystopian series that will keep you turning the pages and leave you wanting more.
Click here to get this book for FREE
° ° ° ° ° ° ° ° ° ° ° ° ° °
The Adulterer's Handbook: A Novel (The Adulterer Series Book 1)
by Sam Anthony


(174 Reviews)
Genre: British | Mystery | Psychological
FREE for a limited time
I'm about to jump into the canal and pull her to safety when I stop at the edge of the towpath.
What if I do nothing… ?
If you're having an affair and you don't want to get caught, you must read this book.
The Adulterer's Handbook is the story of a happily married man, desperately trying to prevent his wife from finding out about his affair. For months he is successful, but then things take a dark turn…
A love story, a betrayal, an accident, a murder? You decide.
Lee Bolton has it all: a wonderful wife who he adores and two lovely children. But something is missing from his marriage.
Sophia Miller, the office temptress, offers to fill the gap and they begin a carefully regulated and orchestrated affair.
Lee, delighted with his new and improved sex life, walks a tightrope of near discovery; forever trying to keep his secret safe.
But Sophia wants more. She wants it all.
Sophia starts to break the rules, and she puts Lee's marriage in jeopardy.
How far will he go to protect his family?
Would you commit murder to save your relationship?
Gripping domestic noir with a shocking twist.
Book one in a seven-book series.
Click here to get this book for FREE
° ° ° ° ° ° ° ° ° ° ° ° ° °
Gingerbread and Ghosts (Peridale Cafe Cozy Mystery Book 10)
by Agatha Frost


(473 Reviews)
Genre: Mystery | Holidays
FREE for a limited time
Christmas falls on Peridale, but that does not mean café-owner and part-time sleuth, Julia South, can sit back and enjoy the festivities. When the opening night of the annual Christmas play ends with Julia's elderly gran, Dot, fatally shooting a man in front of the whole village, Julia's world is turned upside down. Did Dot plan to murder the man she has a secret past with or was she framed?
While juggling the slow process of adopting her foster daughter, her heavily pregnant sister's looming delivery date, and her detective inspector boyfriend seemingly keeping secrets, Julia must wade through the tangled history of the Peridale Amateur Dramatics Society if she wants to free Dot from prison before Christmas Day. With the walls of Julia's personal life closing in around her, and the cast and crew of the play not being all they seem, can she figure out the truth in time, or is it one case too many? The only thing guaranteed is that it promises to be a holiday season to remember…
Book 10 in the Peridale Cafe Cozy Mystery series! Can be read as a standalone but will be enjoyed more as part of the series. A light, cozy mystery read with a cat-loving and cafe-owning amateur female sleuth, in a small English village setting with quirky characters. Written in British English. No cliffhanger, swearing, gore or graphic scenes! Contains mild peril.
Click here to get this book for FREE
° ° ° ° ° ° ° ° ° ° ° ° ° °
The Last of the Sages (Book #1 of the Sage Saga)
by J Clair, Julius St. Clair


(153 Reviews)
Genre: Mythology & Folk Tales | Children's eBooks | Fantasy
FREE for a limited time
From #1 best-selling coming of age fantasy fiction author, Julius St. Clair, comes another breathtaking epic fantasy: THE LAST OF THE SAGES (SAGE SAGA, BOOK 1).
In the kingdom of Allay, Sages are born. Powerful knights with supernatural abilities that would rival the strength of whole armies. And there is an academy that trains such warriors, forging them out of young, ordinary students. Few survive, but if there is any hope for this now desolate kingdom, the tests must be given to all that enter its walls.
One such student is James, a self-proclaimed slacker that has just been forced into the academy by his father. And if he plans to see another day, he will have to weather through four lessons in life: determination, maturity, trust, and love…
Click here to get this book for FREE
° ° ° ° ° ° ° ° ° ° ° ° ° °
Long Road Home: Homecoming Series, Book 1 (Crystal Springs Romances)
by Mary Jane Morgan


(151 Reviews)
Genre: Sagas | Romance
FREE for a limited time
Megan Swearingen's life changes forever with the death of her father. Leaving college, she returns home to find her younger sister mute with shock, her mother too depressed to function, and their beloved Thoroughbred horse ranch on the verge of going under. She's barely arrived when she's forced to accept help from Brett Dawson — the man who once broke her heart — when a marauding mountain lion threatens one of the prized horses they depend on for survival.
Brett would rather be anywhere but the Swearingen ranch. Caught between his feelings for Megan and the powder keg of the ongoing feud between their families, he feels his only choice is to help Megan, regardless of the consequences. If it weren't for Brett's father, Megan's dad might still be alive, and she wouldn't be here now sacrificing her future to save her family's ranch.
As the long-simmering attraction between Megan and Brett resurfaces, it is threatened almost before it begins by dark family secrets swirling around them — secrets that turn to danger and could very well destroy not only their new beginning, but the lives of everyone they both love.
Each book in the Crystal Springs Romances series is a standalone book.
Click here to get this book for FREE
° ° ° ° ° ° ° ° ° ° ° ° ° °