Good morning readers. Bet you thought it was going to be a snake?! Did I get you? – The Apprentice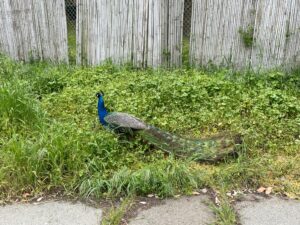 The Bowman Boys 
by D.W. Ulsterman


(192 Reviews)
Genre: Historical Fiction | Family Life
FREE for a limited time
A little place called Sultan, a father and his four sons, and a whole mess of trouble…
The year is 1923 and Prohibition is the law of the land. The Bowman family fights to survive and thrive in the remote woods and mountains outpost of Sultan, Washington. It is a time and place governed by the gun and the fist where family comes first, rules are meant to be broken, and enemies put down.
Click here to get this book for FREE
° ° ° ° ° ° ° ° ° ° ° ° ° °
Love on the Prairie: Sweet Historical Western 
by Ciara Knight


(723 Reviews)
Genre: Romance
FREE for a limited time
Abigail McKinnie refuses to allow her sisters to be dispersed across the nation as mail-order brides. Even though the Union soldiers took everything from them during their march through Atlanta-their lands scorched, house burned, food stolen-she won't give up. With a plan in place, she sets out for Kansas to her second cousin under the guise of marriage. But instead, she plans to convince him that the seven of them can help run the homestead for him. Her plan is foolproof until she makes the arduous journey to discover he's dead.
Owen Baker vows to never have a woman in his life again after the death of so many loved ones, but when Abigail McKinnie struts onto his land claiming ownership on behalf of her dead cousin, he's dumbfounded by her drive and beauty. Despite her abilities and their attraction, he vows to throw her over his horse to deliver her to the first train home the minute she recuperates from her trip.
Click here to get this book for FREE
° ° ° ° ° ° ° ° ° ° ° ° ° °
Tall Man in Ray-Bans 
by Joseph Flynn


(1,086 Reviews)
Genre: Crime Fiction | Mystery
FREE for a limited time
Out for a day's adventure exploring the dry bed of Lake Travis in Austin, Texas, two young boys stumble upon a skeleton. It might be all that remains of a fugitive named Randy Bear Heart. Wanted for robbing three banks and killing three cops, Bear Heart was never brought to justice.
The FBI is called on to determine how the outlaw avoided arrest for twenty-five years and who put him in the lake wearing chains. The BIA — Bureau of Indian Affairs — gets the very same job. Special Agent John Tall Wolf is put on the case because one of the dead cops was a Native American who worked at the Mercy Ridge Reservation.
The FBI wants John to "coordinate all your efforts" through SAC Gilbert Melvin. John is having none of that, saying, "I'll conduct my investigation as I see fit." He doesn't even get along with his own boss, Marlene Flower Moon, head of the BIA's Office of Justice Services.
Click here to get this book for FREE
° ° ° ° ° ° ° ° ° ° ° ° ° °
Her Off-Limits Cowboy: Book One at Sweet Mist Ranch
by Christie Starr


(202 Reviews)
Genre: Religion & Spirituality | Religious & Inspirational Fiction | Literature & Fiction
FREE for a limited time
He promised himself he would never date a friend's sister. But that's exactly who his perfect woman is, and his affections are soon returned. Will Drew find the courage to break his own rule, or will he break Willow's heart?
Drew is new at Sweet Mist Ranch, where folks love the land, the Lord, and family-just like him. His promotion to foreman has driven a wedge between him and his brother, which Drew aims to fix-he can't handle a rift with another sibling. Drew's sister is still furious with him after dating his philandering friend, Zac, and Drew has sworn he will never make the same mistake.
Willow grew up on the Ranch, but she left when her mom died last fall. Now, she's finally found the courage to return home and throw her mom the party she asked for-a grand celebration of her life.
Drew and Willow are instantly drawn to each other from the very first time they meet. So, when Drew learns Willow is actually his best friend's sister, his past family grievances threaten to extinguish the spark between them.
Can Willow help Drew to follow his heart, or will he remain enchained by the fear of past mistakes, breaking her heart in the process?
Click here to get this book for FREE
° ° ° ° ° ° ° ° ° ° ° ° ° °
Luna Lucy
by Lisa Van Der Wielen, Joseph Hopkins


(112 Reviews)
Genre: Children's eBooks | Science & Math
FREE for a limited time
A girl called Lucy and her dog Neptune, develop a love for watching the moon.
A quest begins about the lunar phase, discovering the moon in so many ways…
Luna Lucy is a fun, engaging tale about the phases of the moon. This beautifully illustrated story captures children's fascination of the moon with heart warming characters. It is an educational book about the lunar cycle that captures hearts.
Click here to get this book for FREE
° ° ° ° ° ° ° ° ° ° ° ° ° °