Tall trees. That's it. – The Apprentice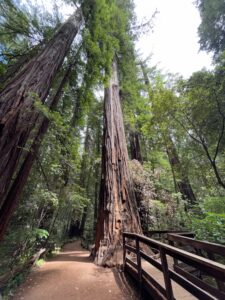 Once Upon A Crime
by Nolon King


(1,756 Reviews)
Genre: Thrillers | Suspense
FREE for a limited time
New detective Chelsea Sullivan is partnered with a maverick famous for closing cases and infamous for how he does it. He has a target on his back and a chip on his shoulder. Not exactly how she hoped to kick off her first homicide case.
Jim McPherson doesn't mind showing an up-and-comer the ropes, but he does mind when she keeps putting herself in harm's way. Especially since her innocence is exactly the trait the serial killer seems to be targeting. Unless they're missing a crucial detail. And he can't help but think his new partner knows what it is.
The body count is rising and the Grimm Reaper is after Chelsea. If they can't catch him before he catches her, there will be no happily ever after.
Click here to get this book for FREE
° ° ° ° ° ° ° ° ° ° ° ° ° °
BURNED: A Cowboys of Cade Ranch Novel 
by Greta Rose West

(2,728 Reviews)
Genre: Contemporary Fiction | Literary Fiction | Small Town & Rural
FREE for a limited time
From Internationally Bestselling Small-town Western Romance author, Greta Rose West…
Jack Cade already has enough on his shoulders with his four brothers, his struggling Wyoming horse ranch, and his adopted mama going through chemo again. He doesn't have time for a woman, and he doesn't trust them. But when Everlea Donovan falls into his life — literally — he can't stop fantasizing about her.
But Everlea's hiding something, always looking over her shoulder, ready to run at any moment. She can't risk putting Jack and his family in danger, but she's never wanted anything — anyone — the way she wants him.
When she starts feeling at home at Cade Ranch with its wide open meadows and breathtaking mountain views, she begins to let down her guard — to both her heart and her safety — and that's just asking for trouble…
Click here to get this book for FREE
° ° ° ° ° ° ° ° ° ° ° ° ° °
Sisters (Sun Valley Series, Book 1)
by Kellie Coates Gilbert


(5,229 Reviews)
Genre: Contemporary Fiction | Family Life
FREE for a limited time
Set in America's original ski resort, Sun Valley, Idaho — SISTERS offers a thought-provoking look at three women… and the choices they make when they realize their lives aren't exactly what they expected.
Karyn Macadam is starting over after losing her husband to a skiing accident. A chance encounter with a backcountry pilot might be this young widow's one shot at a new beginning, but only if she can let go of the past.
Leigh Ann Blackburn is the perfect wife, until her husband grows more distant and she believes the worst. An outrageous plan to save her marriage turns the situation on its head and she soon learns not everything is as it seems.
Joie Abbott, who always finds a way to mess up her life, has done it yet again. This time a bitter betrayal threatens to expose a heartache she desperately wants to keep secret, especially from her family.
Click here to get this book for FREE
° ° ° ° ° ° ° ° ° ° ° ° ° °
Not in the Cards: A Paranormal Romance With a Touch of Mystery 
by Amy Cissell


(118 Reviews)
Genre: Fantasy | Romance | Suspense | Humor & Entertainment
FREE for a limited time
What happens when you move to a town where the local psychics really can see into the future?
Sandy Franklin is mid-divorce and ready for a fresh start on the Washington coast. When she rents a cheap apartment and the tarot shop that comes with it, she gets more than she expected — wine-drinking, pun-making seers and brand-new psychic powers.
When Vincent, the handsome developer who owns most of Main Street, announces he's selling Oracle Bay to stave off financial ruin, Sandy and the other psychics devise a plan to save the town using their divination skills and a little old-fashioned sleuthing.
Click here to get this book for FREE
° ° ° ° ° ° ° ° ° ° ° ° ° °
The Proto Project
by Bryan R. Johnson, Cynthea Liu


(874 Reviews)
Genre: Children's eBooks
FREE for a limited time
From the best-selling award-winning author of Code 7: Cracking the Code for an Epic Life, Bryan R. Johnson
When Jason meets his mom's billion-dollar invention, an artificial intelligence device named Proto, he accidentally gets caught up in a mysterious adventure. Proto goes missing, and then people go missing. Now Jason and his coolest-neighbor-ever Maya must risk their lives to prevent global mayhem. But who is behind this devious plot? Is it another AI? The FBI? Or any other abbreviation with an I? What exactly is there to learn about artificial and human intelligence while fighting for your life against a legion of furry puppies or a battalion of drones? A lot — if you live to tell about it.
Click here to get this book for FREE
° ° ° ° ° ° ° ° ° ° ° ° ° °