You may be wondering why I picked Paris to move too? Well the answer is really simple…I love art, and so I am getting a Master's in Art History, and what better place to be to study art than Paris?! A few cool pieces I have seen recently. – The Apprentice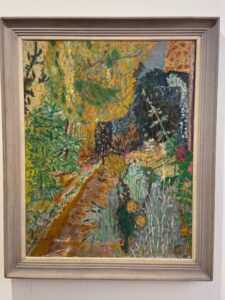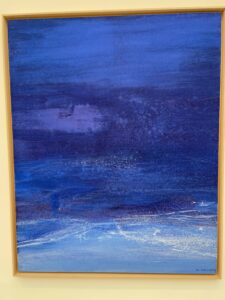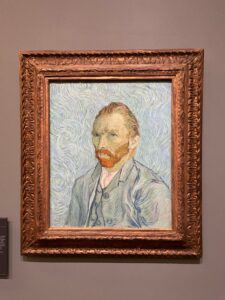 The Final Frame
by Harmony Reed


(6 Reviews)
Genre: Literary Fiction | Psychological
FREE for a limited time
He sacrificed his family for ambition — but now they're all he has left.
Cameron Parrish became Hollywood's #1 action director by refusing to use AI-assist technology. Every film is a box office success, but neither fame nor fortune makes up for the fact that Cameron's dying to make real cinema — an Oscar-worthy movie that will show the world he's an auteur, not the clever hack that the critics make him out to be.
But mere hours after being greenlit for the film he knows he was born to shoot, director Cameron Parrish is diagnosed with terminal brain cancer. There's no treatment, and if he's lucky, he might make it another year, but more likely, he's got a few months left.
As word gets out about his illness, Cameron realizes he has no true friends. No real family either: his obsession with finding perfection behind the camera lens has long since alienated his ex-wife and his adult son. Desperate to make his final days matter, he signs up for an experimental program that promises to help him discover the meaning of his life — and his death.
Accompanied by an artificial intelligence named Sofia, Cameron embarks on a bucket list journey — from the Maldives and Bhutan to Toledo and Morocco — designed to round out his unbalanced life and help him make peace with his impending death.
But what if it's too late for Cameron to see the world through a new lens?
Click here to get this book for FREE
° ° ° ° ° ° ° ° ° ° ° ° ° °
Tracing God's Hand: Finding Hope and Freedom from Fear
by Phyllis Kester


(1 Review)
Genre: Religion & Spirituality
FREE for a limited time
Job loss. A head-on car collision. The death of a child. Phyllis and Monty Kester survived all these crises and more. But one thing remained constant throughout: the inspirational love story between a husband and wife and their Lord.
In Tracing God's Hand, Phyllis describes how God not only went before them in preparation but went with them through it all and provided for them in often unbelievable fashion.
This powerful memoir of overcoming shows how Phyllis found hope, peace, and freedom from her own fears through the most difficult of circumstances. Complete with Scripture verses, hymn lyrics, and reflection questions, Tracing God's Hand is perfect for personal devotions as well as small-group settings.
Click here to get this book for FREE
° ° ° ° ° ° ° ° ° ° ° ° ° °
Angels Of Omnis: Addiction (Angels of Omnis, Book 1) 
by Lola StVil


(6,847 Reviews)
Genre: Teen & Young Adult
FREE for a limited time
I'm a proud bookworm who is jealous of the heroines she reads about. They're always brimming with courage and going on adventures. The most courageous thing I've done is drink milk two days past it's expiration date. Nothing new or exciting ever happens to me. I play it safe at every turn and live a spectacularly unremarkable life.
Until… I was attacked by a hoard of Demons and rescued by the Japanese twins from my history class. They confess to being part of a six-member team of Angels; sent to earth to find me.
Wait, what?
It turns out, they are here to get me to reveal a secret; one I don't even realize I'm keeping. If the Demons learn the secret before the Angels, they'll use that knowledge to bring hell on earth. The twins present me to the team leader– Marcus Cane. Marcus is stubborn and bossy. He's also ridiculously hot. I forget how to breathe when he's near and feel panic when he's away. But we could never be together. He's the most powerful Angel on earth and I'm, well… me.
Also, he has a girlfriend. She's stunning, intelligent and quick to kill. That should have been enough to make us stay away from each other, it wasn't…
Click here to get this book for FREE
° ° ° ° ° ° ° ° ° ° ° ° ° °
Rocket Repo
by C.P. James


(883 Reviews)
Genre: Humor & Satire | Science Fiction | Action & Adventure
FREE for a limited time
Could a cocky pilot, the alien in his head, and the crew of a salvage trawler really stop an ancient conspiracy to wipe out all civilization in the universe?
Geddy Starheart never needed anything but a custom blaster and a glass of Old Earth whisky. But ever since he was presumed dead in the accident forced the evacuation of Earth 2, he's only had a microscopic alien named Eli for company.
When the starship they built to bring Eli home disappears, Geddy makes a daring escape off-planet and joins the crew of a passing salvage trawler.
He soon learns that stalwart friends are better than any weapon. With the help of Eli and his oddball new crew, Geddy's only mission is to his missing ship. But there's more to this theft than it seems. Ancient aliens called Zelnads are snuffing out entire galaxies, and theirs might be next.
Click here to get this book for FREE
° ° ° ° ° ° ° ° ° ° ° ° ° °
Murder at St Margaret
by Lynn Morrison


(836 Reviews)
Genre: Literature & Fiction
FREE for a limited time
Someone murdered St Margaret's famed chef.
The ghosts didn't see a thing.
Can Natalie solve the crime?
As Oxford's new Head of Ceremonies, Natalie's first task is to organise St Margaret's autumn gala. However, her plans are dashed when she finds the chef dead in the kitchen.
And then a centuries-old cat informs Nat she has her own magical legacy… and responsibilities. A murder in the halls is a sure sign that something has gone wrong with Oxford's magical protections.
Now Nat has to solve the murder, find a new chef for the gala, and figure out why Oxford's magical defences are down. With the help of Oxford's ghostly Eternals and some new friends, Nat has a chance.
But can she do it before St Margaret loses its connection to the magic of Oxford?
Click here to get this book for FREE
° ° ° ° ° ° ° ° ° ° ° ° ° °