You know what? I AM A GROWN WOMAN (most of the time)!! It wasn't even 9am and I was tricked into believing there was such a thing as Chocolate Mayonnaise. Well jokes on you. I am going to invent Chocolate Mayonnaise and get super duper rich. Then I will dance in front of you with my money dress twirling around singing the "You don't have a money dress" song. JERKS!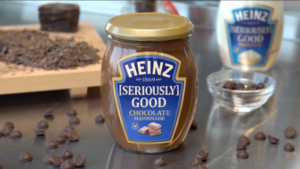 WHEN FLOWERS BLOOM: A laugh out loud and heartfelt romantic comedy
by Claudio Capra II


(21 Reviews)
Genre: Literature & Fiction | Humor & Satire | Romance
FREE for a limited time
After Nicolas' bleak dating life has reached its peak, his best friend wants to set him up with one of his co-workers, Viviana, a dazzling and feisty, Brazilian girl. Prior to being introduced, though, and unbeknownst to them, Nicolas and Viviana actually "meet" in a rather compromising way. This prompts them to cut through the normal B.S. and pretention of getting to know someone with a rather blunt, awkward, and failed, first date. A chance meeting at a vending machine leads them to a successful, impromptu, second date. Nicolas is thoughtful and charming, but as their relationship progresses, he just can't seem to keep his foot out of his mouth. This causes Nicolas and Viviana to have a few misunderstandings between them, so he fatefully seeks the advice of a wise, old florist, Miss Rhondra, to help him through his struggles. But just when their relationship couldn't be any better, Viviana is faced with a decision that could end it all, bringing their love story to a great, desperate, and unexpected, climactic conclusion.
When Flowers Bloom offers an unflinching look at some of the more awkward, intricate, and often hysterical complexities of romance. It is a funny and heartfelt, romantic comedy about the odd way that love works. It delves into, and offers a deeper, more focused look at being in a relationship than most other comedies. It is quite amusing along the way.
Click here to get this book for FREE
° ° ° ° ° ° ° ° ° ° ° ° ° °
Turn or Burn
by Boo Walker


(132 Reviews)
Genre: Thrillers | Mystery, Thriller & Suspense
FREE for a limited time
Former soldier Harper Knox is done with battle. He's moved home to his farm in eastern Washington, hoping life among the vines will conquer his PTSD. But when an old friend offers Harper a generous payday if he'll join a security detail in Seattle, Harper finds he's too hungry for the cash–and the danger–to say no. The job: protect a scientist at the controversial Singularity Summit, a conference celebrating artificial intelligence.
When things go horribly wrong and two people end up dead, Harper and Italian mercenary Francesca Daly take down the perpetrators but are left with nothing but questions. Who were the two criminals, both women? What does the symbol branded onto their bodies mean? And why did one woman have a note in her pocket that read "Forgive me?" As Harper and Francesca dig deeper–and fall deeper in love–the truth leads them to a shocking discovery… and right into a deadly trap.
A rapid-fire thriller with suspenseful twists you won't see coming, Turn or Burn will hook you from the first page to the last into a world where belief, technology, and scientific intrigue collide… and nothing is what it seems. Whether you read books like Ready Player One or the next Dan Brown, you'll feel right at home.
Click here to get this book for FREE
° ° ° ° ° ° ° ° ° ° ° ° ° °
The Office (Dev Haskell – Private Investigator Book 17)
by Mike Faricy

(39 Reviews)
Genre: Mystery, Thriller & Suspense | Mystery
FREE for a limited time
There's a drug problem in the neighborhood
P.I. Dev Haskell volunteers to go undercover, recording drug buys, license plate numbers and cash pickups from evening to the early morning hours all while hiding in "The Office".
Dev's personal life may be headed toward a rocky shore
Gorgeous Sophie has all she can handle trying to train Dev, along with his golden retriever Morton, unaware Morton may have already overstepped his bounds.
But all is not as it seems
Dev ends up caught between Crime lord Tubby Gustafson and gangster Dennis Dwyer and in the end Dev has a day of reckoning thrust upon him thanks to stripper/escort/ner do well, Swindle Lawless. It's classic Dev.
Dev Haskell's latest attempt at being nice!
Click here to get this book for FREE
° ° ° ° ° ° ° ° ° ° ° ° ° °
A Lucky Day: Finalist in the Indie Literary Prize Contest by Amazon
by Carlos J. Server, Annie Crawford


(17 Reviews)
Genre: Humor & Satire | Literature & Fiction | Literary Fiction
FREE for a limited time
The largest prize ever awarded by the EuroMillions lottery has been won by a lucky someone from a small village on the French Riviera. What starts out as the happiest day in history for the local inhabitants soon turns into a race against the clock to find the lucky winner and cash in the lottery ticket. A priest with verbal incontinence, a sweet little old lady with secret sexual fantasies about the local butcher, a village mayor who's held power for thirty years, and a mailman in love with the wife of a villainous baker are just a few of the quirky characters who will make you laugh and occasionally bring a tear to your eye as you enjoy everyday situations taken to extremes. A Lucky Day is a heartwarming comedy peopled by a highly entertaining cast of characters.
Truly a novel to be savored slowly, if possible.
Click here to get this book for FREE
° ° ° ° ° ° ° ° ° ° ° ° ° °
Aeternum Ray
by Tracy R. Atkins, Kathleen Marusak


(22 Reviews)
Genre: Science Fiction | Science Fiction & Fantasy
FREE for a limited time
"Poverty, terrorism, murder, disease, homelessness, hopelessness, hunger and death; all cease to exist in 2049."
Aeternum Ray is a sweeping, yet intimate story of mankind's next renaissance that will appeal to fans of visionaries Isaac Asimov, Gene Roddenberry and Ray Kurzweil.
The novel is a collection of emotional personal letters written by 240-year-old William Babington to his newborn son Benjamin. Having lived a full life, William has experienced everything from death to his rebirth into the utopian Aeternum; an advanced computer system shepherded by the omnipotent artificial intelligence Ray. William pens the highlights of his existence, love, and loss while reflecting on the centuries of wonder he has witnessed firsthand. His humble letters form a detailed memoir that is intertwined with humanity's greatest triumphs, the technological singularity, and the solemn burden of surviving Earth's darkest night of terror.
Through the light and dark times of the near future, Aeternum Ray departs from dystopian themes and brings back the uplifting notion of utopian speculative ideals.
Click here to get this book for FREE
° ° ° ° ° ° ° ° ° ° ° ° ° °