We landed in Paris, France early in the morning, immediately went to our Air B&B, and all seven of us got settled in quickly. We only had two days to see as much as we could. Food was the first item on the list. We ventured out onto the streets of Neuilly-sur-Seine and started our first day in Europe looking for breakfast. It wasn't long before we came across a little cafe with outdoor seating and made ourselves at home. We were greeted by a wonderful waiter who thankfully spoke English and assured us he would take care of us. And boy did he! Soon our tiny tables were filled with coffee, cocoa for the kids, the most delicious scrambled eggs I have ever tasted, croissants, and a delicious assortment of jellies. We had begun our trip on a tasty foot. With our bellies full and getting a second wind after our long journey, we were off exploring the beautiful streets lined with trees whose leaves had turned bright Fall colors of reds and yellows. I thought for sure I would be too exhausted, but this was my first time in France, and I wasn't going to waste one minute of it resting.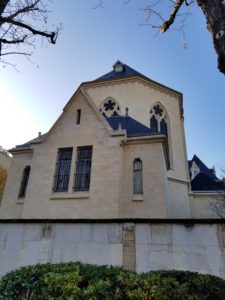 The Frosty Taste of Scandal: An Angel Lake Mystery (Walking Calamity Cozy Mystery Book 6)
by CeeCee James


(148 Reviews)
Genre: Mystery | Mystery, Thriller & Suspense
FREE for a limited time
Elise Pepper has had her share of bad dates, but she's never had a dead body crash one before. Mr. Hamilton, the renowned Ice-man, purveyor of shady mortgages does just that when Elise finds him dead at the ice-rink. The scene of the crime is no coincidence, either. The Ice-man meets an icy end. And a freak power outage is only impeding the police.
When Elise's coworker, Sue, begs for help, Elise is surprised to discover Sue was related to the man. And her family is fighting over his will and the appearance of an illegitimate son. It doesn't take long to discover everyone in town had reason to benefit from the banker's death.
When even the king and queen of the local high school's Winter Ball come under suspicion, Elise wonders if they'll ever find out who did it.
This may be the first case where the killer walks away.
Click here to get this book for FREE
° ° ° ° ° ° ° ° ° ° ° ° ° °
Architects of Destiny (Cadicle prequel): An Epic Space Opera Series
by A.K. DuBoff


(343 Reviews)
Genre: Teen & Young Adult | Science Fiction & Fantasy | Science Fiction
FREE for a limited time
Cris Sietinen, heir to the most influential High Dynasty in the Taran empire, was born with rare telekinetic gifts–abilities he refuses to ignore, regardless of the governing Priesthood's decrees. Determined to be true to himself, and test the limits of his prohibited abilities, sixteen-year-old Cris escapes his stifled life of business and politics on Tararia to begin a new life exploring the stars.
When Cris unexpectedly receives an invitation to join the Tararian Selective Service (TSS), the only organization to offer a sanctioned telekinesis training program, a new future awaits. It's his dream opportunity to be among people like himself, free from the Priesthood and political objectives. Except, Cris' path was designed, and he's right where the Priesthood wants him.
Architects of Destiny is a short prequel novel to the main events in the Cadicle series, a modern-day space opera epic in the spirit of Golden Age science fiction. This fast-paced space adventure with intrigue, coming-of-age, and romance is a short prequel to the defining events in Tararia's history in the ensuing years.
Click here to get this book for FREE
° ° ° ° ° ° ° ° ° ° ° ° ° °
ABEL'S REVENGE – A man on the edge. A city in danger.
by Ross Greenwood


(64 Reviews)
Genre: Crime Fiction | Thrillers
FREE for a limited time
This is a story about a city. As with all others, it's a place of violence. There are murderers, and they live among us.
This is also a tale about a couple — sometimes friends, occasionally lovers, but always partners. Dan and Olivia are fighting modern battles; the ones parents have over a lack of money, time or peace.
An escalating serial killer terrifies the streets and homes. The body count rises as their relationship crumbles. Society reveals its dark side, and no one is safe. Dan and Olivia experience this first-hand as danger closes in.
Will Abel's reign of terror ever end?
Who will live, and who will die?
Click here to get this book for FREE
° ° ° ° ° ° ° ° ° ° ° ° ° °
Highlander's Stolen Love: A Medieval Scottish Historical Highland Romance Book
by Alisa Adams


(59 Reviews)
Genre: Historical Fiction | Literature & Fiction | Classics
FREE for a limited time
~ In the Highlands, the course of true love always has to surpass obstacles. ~
It is the year of our Lord 1356.
A war that will last one hundred years ravages across the Kingdom of France.
Doogle of the Clan Macleod, comes to France to fight alongside the French. Stubborn and brave he plans to return to the Highlands upon defeating the English.
Beautiful Louise Duroc, a farmer's daughter, although educated knows little from the outside world. Meeting Doogle intrigued her as he is similar to her beloved father. Strong, compassionate and focused on his beliefs.
Finding each other is not enough.
They will also have to save each other from destiny's traps, in the midst of war.
Can love blossom or will fate rip them apart?
This is a tale of love, friendship and the will of a man to claim the woman he loves.
Click here to get this book for FREE
° ° ° ° ° ° ° ° ° ° ° ° ° °
Electric Pressure Cooker Cookbook: 115 Quick, Easy, and Irresistible Pressure Cooker Recipes for Amazingly Tasty and Healthy Meals
by Vanessa Olsen


(60 Reviews)
Genre: Cookbooks, Food & Wine | Nonfiction
FREE for a limited time
Do you wish you could cook more meals at home, but you're too overwhelmed by life? Have you tried slow cookers in the past, and are either too confused or just not impressed by the results?
Pressure cooking has been around for centuries, but for many, the method remains a complete mystery. It was used a lot during the Great Depression, but since the era of fast and frozen food took over, pressure cooking has been mostly used in countries like India and the Middle East. It is time to bring pressure cooking back into the American mainstream and see the greatness that is being offered through electric pressure cookers, which represents the method's shining moment.
Pressure cooking works by tightly-sealing food and liquid inside an airtight pot. The built-up pressure actually raises the boiling point of water, speeding up the cooking process. This speed preserves more of the nutritional value of food, making pressure cooking the healthiest cooking method there is. Using the electric pressure cooker is convenient, fast, and produces extremely healthy and delicious meals.
This cookbook walks you through everything you need to know about using a pressure cooker, including:
• How to use the control panel and automatic cooking programs
• How to clean the cooker
• How to troubleshoot common problems
Once you understand how the electric pressure cooker works, you can start making any of the 100+ recipes contained in the book (including Paleo and Vegan) which have been chosen specifically for their relatively short ingredient lists, simple steps, and flavor factor. You can expect to find recipes like:
• Breakfast burritos
• Orange chicken
• Smoky-maple brisket
• Stuffed flank steak
• Pork-rib stew
• Vegan black bean chili
• Chocolate-chocolate cheesecake
• Mango Cake
You don't need to be a great chef to use an electric pressure cooker. In fact, you don't even need to be a good one. If you can read, you can start making great meals in your pressure cooker, and build your skills from the ground up. Let this cookbook be your guide into better food and a better life.
Click here to get this book for FREE
° ° ° ° ° ° ° ° ° ° ° ° ° °