Welcome to a new week. Let's play a little game of eye spy. I spy something red…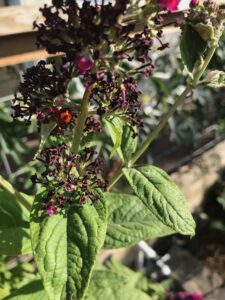 Helix Genesis
by Chris Lofts


(5 Reviews)
Genre: Thrillers | Political
FREE for a limited time
2039 Great Britain is socially fractured. The London elite enjoy a life of privilege, comfort and plenty, while those outside forage, hunt and dig for survival.
Major Nathan Helix has survived twenty years of service to his country at the cost of one brother and almost the second. Doctor Gabrielle Stepper, wife of the Chancellor and venerated scientist credited with defeating the virus, craves normality and anonymity. Her dream is shattered along with her reputation when she is accused of murdering of her lover.
Helix is assigned to investigate. Stepper's revelations about a genetically engineered pathogen point to a spurned former colleague with a score to settle. Confronted by his own demons, Helix fights for his and Stepper's survival in the shadow of a government conspiracy, a lust for revenge and the threat of another global catastrophe.
Click here to get this book for FREE
° ° ° ° ° ° ° ° ° ° ° ° ° °
Slab Steele and the Venusian Exchange 
by Ron Starke


(38 Reviews)
Genre: Humor & Satire | Science Fiction
FREE for a limited time
What happens when a dimwit jock, a sentient toilet, and a man who's technically more cheese than man get stuck together? Well, let's just say urine for a wild ride!
Slab Steele's life is in a rut. Once the hottest craterback prospect coming out of Texas Space University, Slab is staring thirty in the face with nothing to show for it. Worse yet, his craterball career is circling the bottom of the bowl like yesterday's grilled cheese sandwich. But things are about to change.
Click here to get this book for FREE
° ° ° ° ° ° ° ° ° ° ° ° ° °
The Stationmaster's Cottage
by Phillipa Nefri Clark

(1,773 Reviews)
Genre: Literature & Fiction
FREE for a limited time
Christie is happy in her life… or so she tells herself. Despite a tragic childhood, she has built a satisfying career and loves her city apartment. But deep down she yearns for a simpler life. Family. A garden. And a place to heal her heart.
The decision to attend a funeral in a town she's never heard of throws her safe world into disarray, exposing the cracks in her life. As she deals with the fallout, Christie moves into a rundown cottage she's inherited and there, makes a discovery.
Fifty years ago, a young artist with a broken heart waited each dawn on a jetty for his true love to return. And each night, he wrote her a love letter.
Click here to get this book for FREE
° ° ° ° ° ° ° ° ° ° ° ° ° °
Postcards from the Nordics
by Mark Will


(1 Review)
Genre: Travel
FREE for a limited time
Postcards from the Nordics is Mark Will's most unique literary production to date. Inspired by Mary Wollstonecraft's Letters Written in Sweden, Norway, and Denmark, Will's book is both a travelogue and an epistolary novel addressed to "random recipients, living and dead, real and fictional, famous and less well-known." Freely indulging his experimentalist tendencies, the author juxtaposes each of the seventy-four "postcards" which comprise this engaging volume with one of his original photographs. A genre-defying amalgam of text and image, Postcards from the Nordics not only documents an unforgettable journey — it takes the reader on one as well.
Click here to get this book for FREE
° ° ° ° ° ° ° ° ° ° ° ° ° °
The Jrystal Sword: Knights of Aquinas Book 1
by Dave Villager


(62 Reviews)
Genre: Children's eBooks | Fantasy
FREE for a limited time
When an army of monsters attacks his village, Kilick Highwater's peaceful life is turned upside down. Now he and three friends must embark on an epic quest, and the fate of the world hangs in the balance.
A new epic fantasy story from the creator of the Dave the Villager series.
Click here to get this book for FREE
° ° ° ° ° ° ° ° ° ° ° ° ° °