Hi book readers. I was soaking up some sun when I found a little friend.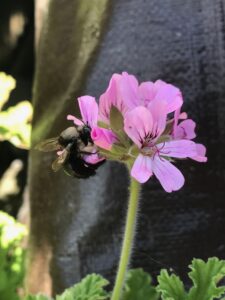 Murder Above the Fold: A Cozy Witch Mystery 
by Erin Lynn, ReGina Welling


(497 Reviews)
Genre: Mystery
FREE for a limited time
New town… new start… same old problems
When sister witches Mag and Clara Balefire moved to the sleepy town of Harmony, Maine, to take over leadership of the coven there, they thought they'd have chance at a new life. Fate had other plans. The Balefires hardly have time to get unpacked when they stumble over a dead body.
Local authorities consider the death an open and shut case, but Mag and Clara refuse to let the ruling of accidental death stand — not when they're positive it was murder.
Click here to get this book for FREE
° ° ° ° ° ° ° ° ° ° ° ° ° °
The Dark Side of the Mountain
by Bonnie S. Johnston

(169 Reviews)
Genre: Historical Fiction | United States
FREE for a limited time
A blend of fact and fiction, The Dark Side of the Mountain describes two turbulent decades in the life of Anna Margaretha Mallow, a German immigrant caught up in events beyond her control. Moved by her husband to the frontier of Virginia at the beginning of the French and Indian War, she and her five children are forced to seek safety at Fort Seybert from the notorious War Chief Killbuck, who is on a death march to save his people and culture. Surviving what becomes a deadly massacre, Anna and her children are taken captive and marched to the Ohio River Valley where Anna endures indescribable losses and change. Only courage and perseverance sustain her during this dark period in American history.
Click here to get this book for FREE
° ° ° ° ° ° ° ° ° ° ° ° ° °
The Bite on the Line 
by Simon Cantan


(255 Reviews)
Genre: Humor & Satire | Fantasy
FREE for a limited time
Clinging to the bar running along the front of the platform, Sergeant Osric has a lot of time to think about how he got there. About how he's shooting through a forest on a rocket powered railcar. About how a grinning thief is clinging to the same bar beside him. Most of all, though, about how he's heading for Bytarend; a town no-one has heard from in almost a hundred years. There has to be a reasonable explanation for their silence, after all. Osric tries to think of a reason that doesn't end in his horrible death…
… he can't come up with one.
Click here to get this book for FREE
° ° ° ° ° ° ° ° ° ° ° ° ° °
Playing the Enemy 
by Maggie Dallen


(101 Reviews)
Genre: Teen & Young Adult
FREE for a limited time
Hannah's ex has some nerve. First he breaks up with her in a text, and now he thinks he can take soccer away from her? Think again. As the captain of their intramural team, her ex might be able to kick her off his team, but he can't stop her from playing for their rivals.
The enemy of my enemy is my… fake boyfriend?
The fact that her new team captain is her ex's arch nemesis? Even better. Playing for River's team on the other side of town is the perfect payback. When her ex sees them together and gets the wrong idea… Well, what's the harm in playing along? Hannah's already learned her lesson about falling for a teammate and it's not a mistake she'll ever make again. Besides, her relationship with River is just for show — a way for them both to get vengeance on her ex. His kisses might muddle her mind, but he'll never steal her heart… right?
Click here to get this book for FREE
° ° ° ° ° ° ° ° ° ° ° ° ° °
Reiki Healing for Beginners
by David Filipe


(282 Reviews)
Genre: Religion & Spirituality
FREE for a limited time
Reiki is the healing therapy created by a Japanese Buddhist named Mikao Usui over a hundred years ago, is based on a simple spiritual principle: we are all guided by the same invisible life force that controls our physical, mental and emotional well-being "being". When the energy flows freely, we can draw on reserves of unknown power. When you come across blockages (often caused by negative thoughts, untreated trauma or stress overload), we operate at a sub-optimal level.
Beginner, intermediate and advanced level Reiki training sessions that will give you the opportunity to heal others and yourself. In addition to its practical applications, this book will be an entire spiritual journey and a powerful vehicle for personal development. Each time you do or receive treatment, you will feel the energy flowing through you to the recipient, creating a cycle of giving and receiving. As a healer, you will become more sensitive to your energy, the energy of others and the environment around you. You will also develop a strong intuition and clarity, creating a closer connection with your internal and spiritual strength.
Click here to get this book for FREE
° ° ° ° ° ° ° ° ° ° ° ° ° °